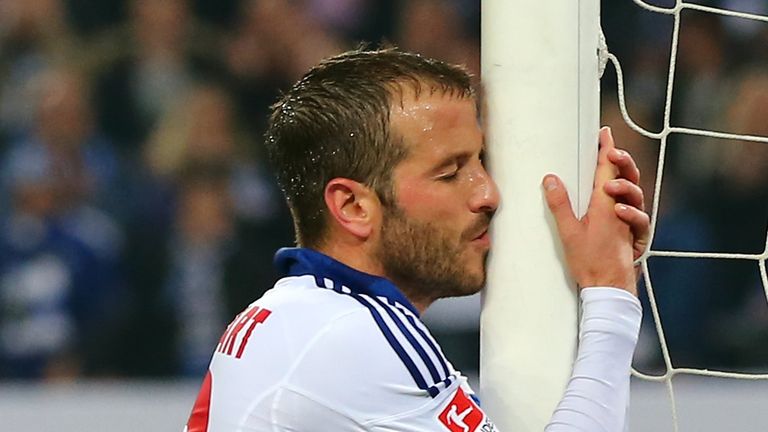 Hamburg chairman Dietmar Beiersdorfer has ruled out the sale of Rafael van der Vaart this summer, saying he is "counting" on the former Real Madrid midfielder.
Queens Park Rangers are the latest club to be linked with the 31-year-old, who is still contracted to the northern Germany side until 2015.
They need not come asking for the Dutchman, though, with Beiersdorfer saying he is a key element in his squad.
"I'm glad we have him," he told the Bild newspaper. "Rafa is an exceptional player.
"I'm counting on Rafa. He's making a good impression."
Van der Vaart struggled to impress last season as Hamburg only just avoid relegation via a play-off.
However, Beiersdorfer believes he is ready to reproduce some of his best form for the club once again this season.
"He's worked a lot on himself and he's now 100 per cent fit in his body and his mind," he added.
"In this shape, he's irreplaceable. It would be very hard for us to do without him."
Van der Vaart was last week confirmed as the club's captain.