Bundesliga: Borussia Monchengladbach boss Lucien Favre reveals transfer struggles
Last Updated: 19/08/14 4:01pm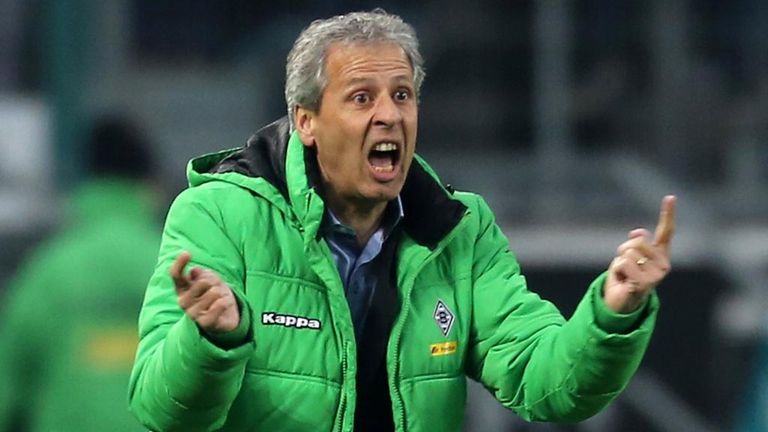 Borussia Monchengladbach coach Lucien Favre has revealed his struggle to attract players to his club, saying he has even had a player's agent laugh at him.
The Foals finished sixth in the Bundesliga last season, earning a place in the Europa League.
Two years ago they were involved in a play-off for a place in the Champions League, losing to Dynamo Kiev on aggregate.
It appears, though, neither of those achievements have made them an attractive destination for potential signings, with Favre lamenting his club's perceived status.
"It's practically futile for us to try to rival other clubs for a player's signature," he told the Rheinische Post newspaper.
"Take (Wolfsburg's) Kevin De Bruyne as an example. We were interested in him and wanted him on a six-month loan (from Chelsea), but his agent just laughed at our offer.
"We had no chance."
Instead, Gladbach have been forced to find less prominent players, such as Max Kruse, who made the step up to the Germany team after arriving from Freiburg, Granit Xhaka, who needed almost a year to adapt to life in the Bundesliga following his arrival from Basle, and Andre Hahn, who emulated Kruse following his arrival from Augsburg.
Another avenue the club have pursued is signing younger players, although the example of Luuk de Jong shows that does not offer guaranteed success.
It is nevertheless the most feasible option, according to Favre.
"I think the only way is for us to invest even more in young players and in youth development," he said.
"If the club wants long-term stability, then there is no alternative."