Guardiola Q&A
Bayern Munich boss Pep Guardiola discusses his career, England's European representatives, his Champions League rivals, and the impressive Philipp Lahm
By Peter Fraser - Follow me on Twitter @SkySportsPeteF
Last Updated: 03/10/13 10:48am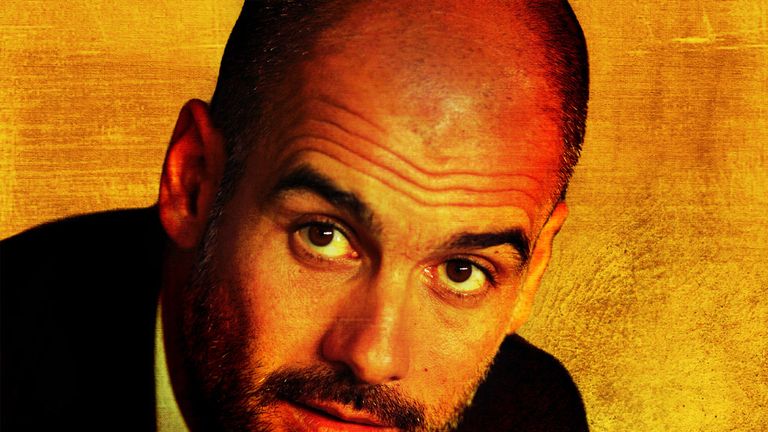 Pep Guardiola is a football legend. He redefined what it is to be a manager in the 21st Century when his all-conquering Barcelona combined style and success to sweep most before them, winning 14 trophies of the 19 competitions they entered.
Now in charge of defending kings of Europe Bayern Munich after taking over this summer, the Spaniard is again setting high standards and on Wednesday night Manchester City were dismantled in the UEFA Champions League.
Before the game, Guardiola answered questions in association with adidas about meeting City, England's other European representatives, his Champions League rivals, and the impressive star Philipp Lahm
How much are you able to enjoy the new chapter in your career and how much of it is just stress?
"I am a lucky guy to be here [at Bayern], to give me this opportunity. I will try to do my best. I did my best in Barcelona and I will try to do so here. After we will see."
Is it fair to say you would you see Manchester City as your strongest opponent in the group?
"Manchester City has a super, super coach and I know him very well, Pellegrini. Their director of sport Txiki Begiristain is [one of] the more special people of my life. He gave me the challenge to train the second team of Barcelona and, after that, the first team and I think he is one of the smartest guys in football around the world."
City have struggled so far in the Champions League but do you expect that to now be different?
"This season they are so focused 100 per cent to qualify for the next round and they have top, top players."
What do you think about the English teams in general and how do you expect them to fare in the Champions League?
"Normally when the English teams do not arrive in the semi-finals or the final they say, 'oh there is a crisis in the Premier League'. When that happens in Spain, 'oh Spain is down' and when that happens in Germany, when they do not get to the quarter-finals or the semi-final, the people say that the football in Germany is not good. That is normal but in my opinion, always the English teams from the Premier League are always top."
What about other teams in the Champions League? Who do you think will be a surprise package?
"There are many teams. I think the big teams who have the ability to handle both competitions are the strongest teams. They can do it, Barcelona can do it, Manchester United can do it. Juventus, I think so, too. They have won the last two Italian leagues and I am pretty sure they are focused on this year. I think they are the big, big names, the big clubs in the world, they can handle both competitions."
Let us talk about some of the Bayern players. Philipp Lahm, for example, you said is one of the most intelligent players you have worked with...
"He understands the game. Philipp can play in all positions. That shows me how intelligent he is. Football is a game when people move and you have to decide in one second what is going on in your position and all around the field and he decides in the right moment, 'you must run'."
Pep Guardiola was talking ahead of the launch of Gamedayplus, a new social media experience from adidas around the Champions League. For more information please visit www.adidas.com/gamedayplus