Momentum lost
After lighting up Europe last season, the 2013/14 campaign has often felt like something of an ordeal for Borussia Dortmund. Ross Dunbar looks at some of the reasons and offers hope for the future...
By Ross Dunbar
Last Updated: 07/04/14 5:35pm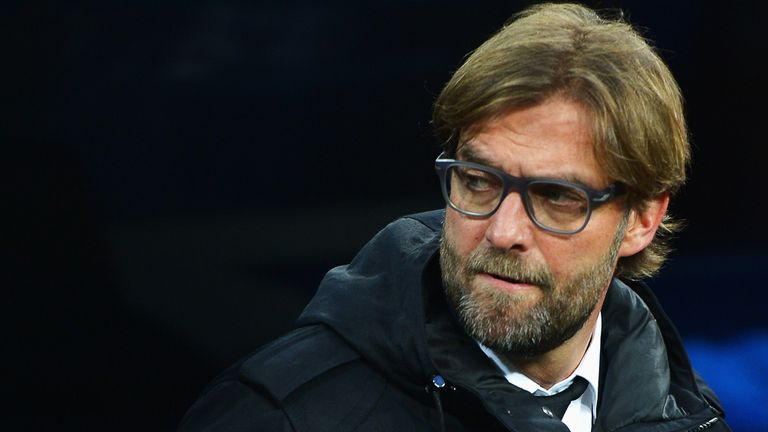 Borussia Dortmund took Europe by storm last season. They were everyone's second team for their performances in the Champions League, but momentum has cooled somewhat after a demanding follow-up campaign.
Injuries have plagued Jürgen Klopp's side who trailed Bayern Munich by 23 points by the time the Bavarians had wrapped up the earliest ever title. The bare minimum has been achieved though: the guarantee return of Champions League football.
At times, Dortmund have gone down with a whimper this season; the tolls of a few competitions, a lack of squad options, and, perhaps, mental burnout, has led to some unusual league defeats.
On more than one occasion, Dortmund have gone three, four and five matches without picking up convincing victories in the league and Europe.
While league matters are less important at the moment, priorities are with the DFB Pokal as Dortmund prepare for a semi-final - at home - against Wolfsburg. It would set up one last crack at Bayern Munich - assuming they beat second-tier Kaiserslautern - before the season is out.
Things look to gradually be slotting back into place for Klopp and Dortmund, however. A three-goal defeat in Madrid was, perhaps, overshadowed by a surprisingly competitive Dortmund performance - the German side holding their own, albeit when the game was safe.
This kind of fight, determination and heart was what endeared the German side to many across Europe last season. But why have Dortmund limped through the season, watching their Bavarians rivals steamroller to the title? The answer is, perhaps, an array of problems.
Clinical
The absence of key players is one issue. Most problems on the injury front have stemmed from non-impact casualties, such as, ligament damage, muscle strains, and so forth.
Dortmund were without six starters from last season's final at Wembley in Madrid: Neven Subotic, Marco Reus, Robert Lewandowski, Sven Bender, Ilkay Gundogan and Jakub Blaszczykowski.
One chain of thought is that Dortmund's management team are asking simply too much of the squad when there is little time to recover.
So, for instance, if Klopp is asking for 90 minutes of high-intensity Bundesliga football, then a further 90 of even higher tempo Champions League football - it's only a matter of time before the engine burns out.
When you study the Dortmund squad on paper, the issue of squad depth is less of a concern. It's undoubtedly been magnified when influential players have been missing, leaving a fringe player to fill that void.
Furthermore, two ingredients have been missing from Dortmund's style last season: pressing and potency. For a team which thrives on quick, intensive pressing in midfield and the cold-blooded finishing in attack, this has had a damaging effect on results.
The German champions for two seasons in a row before Bayern's last two crowns have lost to Gladbach, Wolfsburg and even, mid-table Hertha BSC.
Although, the inconsistent finishing was a minor problem last season, it's become more apparent this campaign.
Dortmund have scored 60 league goals from a collective 534 shots taken with the likes of Henrikh Mkhitaryan, the summer's blue-chip signing being one of the major culprits. Most recently, the 0-0 draw at home to Schalke illustrated Dortmund's profligacy.
There were chances aplenty for the yellow-and-blacks and the Armenian international has been missing an extra component to his game, which has been hard to quantify. The return of Reus, however, who is in brilliant form, has thrown some thrust from forward areas into the mix.
The benchmark, ironically, was set on the first competitive fixture of the calendar - the DFL Super Cup against Bayern. Pep Guardiola didn't know what had hit him: intensive pressing, tenacious tackling and an immense speed of play throughout.
The conductor of a lot of Dortmund's best football that night, Gundogan, has been crocked since autumn and there looks to be no quick recovery in sight with a potential operation the latest development.
Future
This summer is another pivotal one for Borussia Dortmund. The worrying trends suggest a long-term monopoly of the title with Bayern Munich could be a possibility. But Dortmund, encouragingly, are still not far behind on football terms.
While the club is strict in loosening the purse strings, a need for solid investment in the playing squad is a priority for the board. The rumour-mill, as expected, has been in full swing following Lewandowski's confirmed departure to Bayern Munich on a free transfer.
It removes another key component from the team - but the club has been in this position not so long before Lewandowski's sprung on to the scene.
Without needing to break the bank, the club would be wise to look within the Bundesliga considering the quality of talent across the league - from Nürnberg's duo of Josip Drmic and Hiroshi Kiyotake, to Hoffenheim's front pair of Kevin Volland and Roberto Firmino.
If we're to see a substantial claim for Bayern's throne, the next six months might provide an indication if Dortmund can nudge the crown off the current champions.