Bundesliga: Three more years for Schalke chairman Clemens Tonnies
Clemens Tonnies has had a further three-year term as Schalke chairman confirmed at the club's annual general meeting.
Last Updated: 30/06/13 12:58pm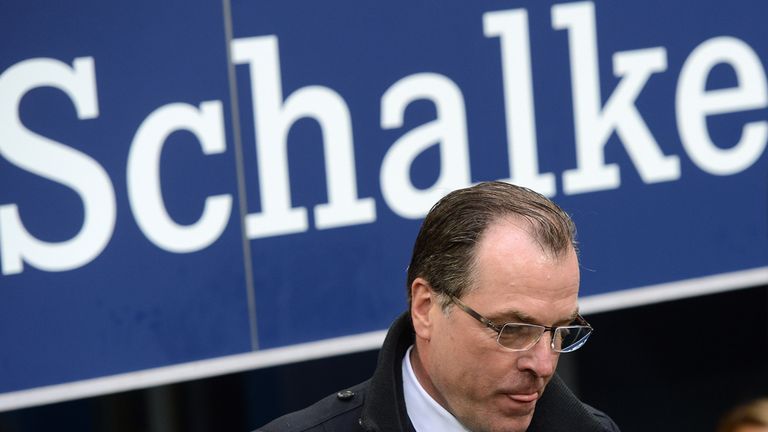 Tonnies, who has been at the helm of the Royal Blues since 2001, received an overwhelming majority of the vote inside the Arena AufSchalke, with around 9,000 members in attendance.
Speaking after the resounding vote of confidence, Tonnies laid out his plans for the future.
"I am really pleased with the team we have put together," he said.
"We thought about what we wanted and came to the conclusion that we need people with a winning mentality.
"The team, the staff and the fans all want to work for victory together.
"We want players who are proud to play for Schalke and who will give everything. That is what I demand."
Schalke only just secured their place in next season's Champions League with a dramatic win over Freiburg on the final day of last season.
Considering the club had dropped down to seventh at the midway stage of the season, that was nevertheless a more than satisfactory result, according to Tonnies.
"If somebody had sad to us back then that we would still finish fourth then we would not have believed it," he said on the club's website.
"Therefore, my heartfelt thanks go to (coach) Jens Keller and his team."