Bundesliga: Kevin-Prince Boateng is disappointed with former coach Jurgen Klopp
Kevin-Prince Boateng is disappointed over comments made by former coach Jurgen Klopp.
Last Updated: 04/09/13 10:15am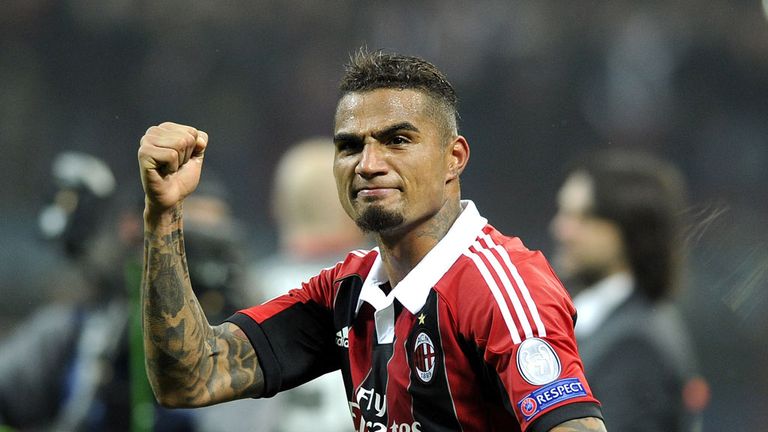 The Ghana international, who used to play for Schalke's rivals Borussia Dortmund, completed a transfer from AC Milan to Gelsenkirchen last week.
And the move came as a surprise to Dortmund boss Klopp, who made a joke at the player's expense at a press conference last Friday.
"I'm really surprised. I sent him a text message saying 'Why Schalke?!' with eight question marks, but I didn't hear back from him," said Klopp.
"He was a good lad, up until this morning."
Klopp's remarks were meant in jest, but Boateng has told Sport Bild magazine that he failed to see the funny side.
"Many people thought it was funny, but I didn't," he said.
"Even if Kloppo and I have a good relationship, he's not going to hear me say a bad word about him, but this press conference surprised me."
However, Boateng revealed he received some kind words from Milan president Silvio Berlusconi following his departure.
"He's a warm-hearted person," Boateng said. "He spoke to me for 20 minutes, telling me how sad he was that I wanted to leave.
"He would have liked to have kept me. He's super; an open guy."