Bundesliga: Jens Keller slams Schalke performance v Bayern Munich
Schalke coach Jens Keller blasted his side's first-half performance in their 5-1 loss to Bayern Munich on Sunday.
Last Updated: 02/03/14 9:47am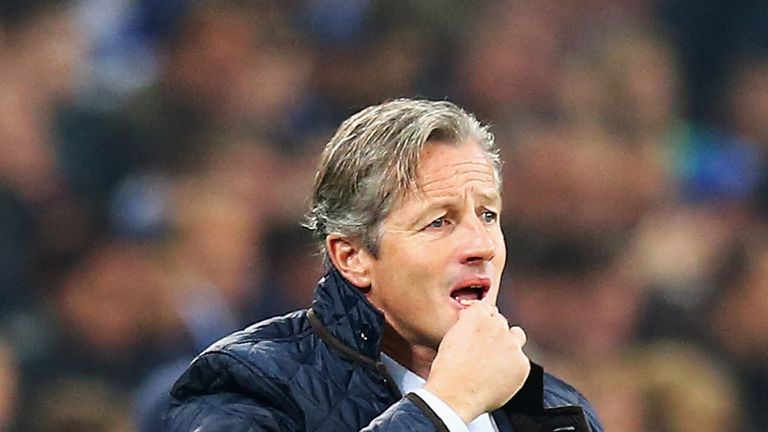 Already reeling from a 6-1 humiliation at home to Real Madrid in the Champions League on Wednesday, the Royal Blues found themselves four goals down inside 28 minutes.
"It was catastrophic," Keller told Sky television. "It really was an extraordinarily bad performance."
Had it not been for at least five fine saves from goalkeeper Ralf Fahrmann, the result could have been much worse for the Gelsenkirchen club.
Captain Benedikt Howedes, who was unable to hide his annoyance and frustration during the match, added that the first half-an-hour "was simply embarrassing".
He added: "We performed like a schoolboy team. It was worse than bad. We can be happy to an extent with the second half, but not at all with the first."
Fahrmann said their performance "was not worthy of Schalke", even though the fans, as in midweek, never stopped supporting them.
"It's a pity we were unable to pay them back in any way with our performance," he said.
"Fortunately in football, you get the chance to show a different face a week later and we've got to do that now against Hoffenheim.
"We've got to try to look forwards."