Bundesliga: Schalke support Kevin-Prince Boateng after Ghana falling-out
Last Updated: 28/06/14 1:46pm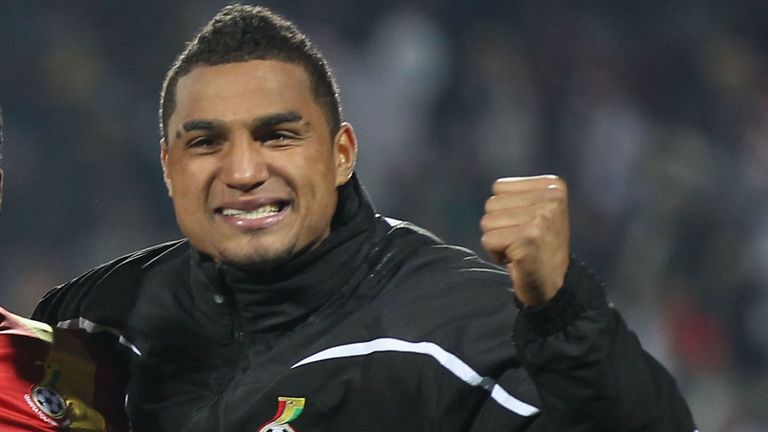 Schalke director of sport Horst Heldt believes that Kevin-Prince Boateng has played his last game for Ghana after being sent home during the World Cup.
The 27-year-old was told to pack his bags by Ghana coach Kwesi Appiah after a heated exchange between the pair following a training session.
Heldt does not expect the issues to be resolved and that Boateng will not therefore return to representing his country.
"I cannot really imagine him playing for Ghana again," Heldt told Germany's Bild newspaper.
However, Heldt does not expect any negative repercussions on a club level.
"I'm certain this World Cup and his suspension is not going to burden him," he added.
"In fact, anybody who knows Boateng will know that he will actually be even more motivated by the whole thing."