Bundesliga: Chairman Clemens Tonnies tells Schalke fans not to expect the title
Last Updated: 02/07/14 2:48pm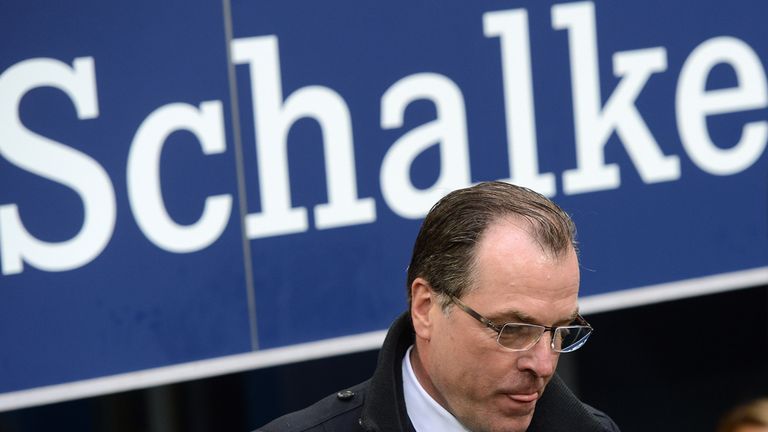 Schalke chairman Clemens Tonnies has told his club's fans not to expect the Bundesliga title next season, but to remain realistic about their chances.
The Gelsenkirchen club are still chasing an elusive Bundesliga crown and the fans' expectations tend to spiral each summer only to end in disappointment.
Tonnies is preparing them in advance this time by saying a top-four finish is all they can realistically aim for.
"I expect our team to qualify for the Champions League again," he told Sport Bild magazine.
"We should not be setting our sights any higher than that, though."
The Royal Blues have qualified for the Champions League in each of the last three seasons, but they have found themselves in a different league to Bayern Munich and Borussia Dortmund, who have shared the title between them over the past five years.
That is a hegemony which Tonnies hopes to break eventually, although he feels this season is still too soon.
"Of course our ultimate aim is to win the league eventually," added the 58-year-old. "The success in recent years shows what we can do and all I can do is ask the players to apply themselves and show what Schalke is all about, then we will obtain the maximum result."