Klaus Allofs' Werder Bremen departure dismays Marko Arnautovic and Sebastian Mielitz
Marko Arnautovic and Sebastian Mielitz have lamented Klaus Allofs' departure from Werder Bremen.
Last Updated: 19/11/12 10:20am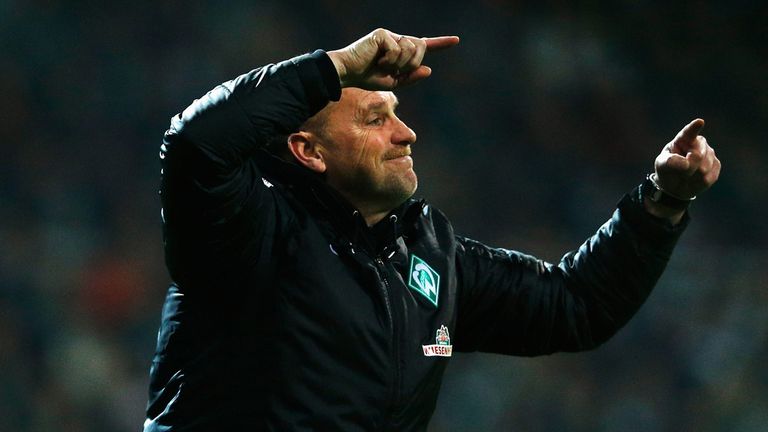 Thomas Schaaf's Bremen side beat Fortuna Dusseldorf 2-1 to move up to seventh in the Bundesliga table, but something was missing at the Weser Stadion.
Arnautovic believes part of the club disappeared with the departure of a man who had mentored him through many difficult times while Mielitz likened Allofs' departure to the end of an affectionate relationship.
"It's a great shame that he has gone," said Arnautovic.
"Thomas and Klaus - those two together were Werder Bremen.
"Klaus was always in the dressing room with us anyway and we missed that."
Mielitz added: "It feels like when your girlfriend walks out on you."
However, Bremen will be able to get over Allofs' departure, according to the goalkeeper, who says Sunday's win is enough of a demonstration.
"It was very important and proves that our morale is intact," he told reporters. "We are now back up with the leaders and that is where we want to stay."
Coach Schaaf was understandably satisfied with his side's performance, but warned them not to rest on their laurels.
"The team rewarded themselves today and you can read that in the league table," he said. "That doesn't harm us, but it remains only momentary."