Bundesliga: Werder Bremen coach Thomas Schaaf receives full backing
Director of sport Thomas Eichin has given his full backing to under-fire Werder Bremen coach Thomas Schaaf.
Last Updated: 04/03/13 3:29pm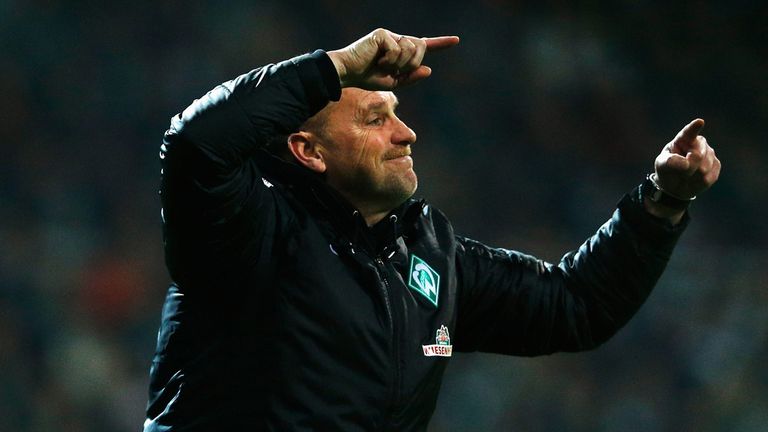 Schaaf will celebrate 14 years in charge of Bremen in May and Eichin has no doubts that he will reach that milestone, even though the club has fallen to within seven points of the relegation zone and is set to miss out on a place in Europe for a third year running.
"For me, there is no discussing Thomas at all," he told Sky television. "I am certain that we can get out of this situation better with him than we could without him."
Last week, former Bremen player Ulrich Borofka called for Schaaf's long reign to be brought to an end.
But in spite of a run of three straight defeats, Eichin insists that business must carry on as usual.
"We need to try to keep a cool head and work out the positives," he added. "We just have to play to our potential and then we will get back on track."
Bremen travel to high-flying Borussia Monchengladbach next weekend before hosting bottom-placed Greuther Furth in a game which could well prove decisive for Schaaf.