Werder Bremen boss Thomas Schaaf does not plan to resign despite poor season
Werder Bremen boss Thomas Schaaf insists he will not resign despite a poor season for the Bundesliga outfit.
By Thomas Zocher
Last Updated: 07/04/13 2:59pm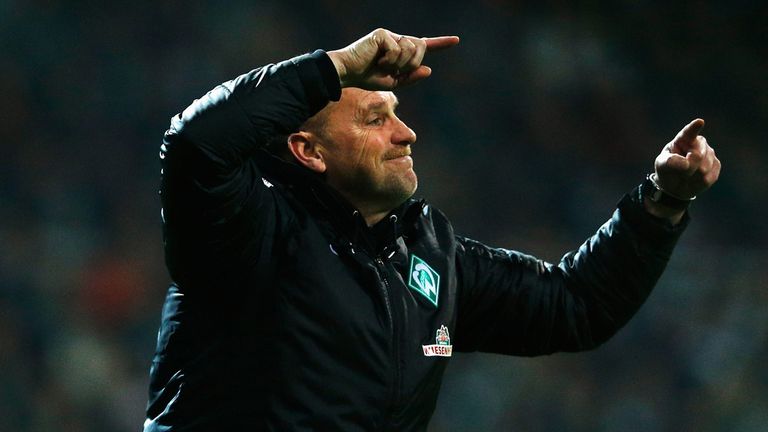 Following their 2-0 defeat at home to Schalke on Saturday, Bremen lie in 14th place in the table, and are seven points above the relegation zone.
Failure to qualify for Europe for the third season in a row, and their lowly status in the Bundesliga, has seen pressure mount on Schaaf, who was publicly backed by the club's director of sport Thomas Eichin in March.
Schaaf has been in charge of Bremen since 1999, and he has another 12 months remaining on his current contract.
"Resigning is not in my sight," the 51-year-old insisted in Sport-BILD Weekly.
"I have a contract with Werder Bremen and I am trying to fulfil this commitment.
"But to say that Werder Bremen's executives would not dare to sack a manager does not show them enough respect.
"If they were to think I am no longer the right person for the job, they would tell me so."