Robin Dutt is expected to be named the new coach of Bundesliga side Werder Bremen
Robin Dutt is expected to be named the new coach of Bundesliga side Werder Bremen.
Last Updated: 27/05/13 1:10pm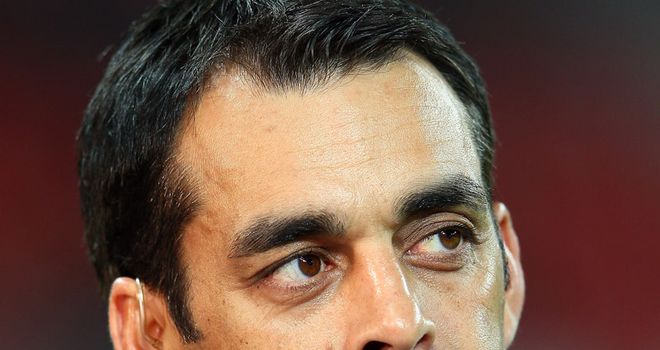 Dutt's contract with the German FA (DFB), which was due to expire in 2016, will instead be terminated by mutual consent at the end of May.
The 48-year-old former Freiburg and Bayer Leverkusen coach will then begin work with Bremen, who parted company with Thomas Schaaf this month after 14 years of collaboration.
"I would like to express particular thanks to the DFB," said Dutt. "On the one hand for the way in which they accommodated my wishes, and on the other hand for the respect I received from my peers and colleagues.
"I am really looking forward to taking my place on the bench again.
"Werder Bremen are a great club and it's a very attractive challenge which I am going to put everything into."
Dutt will be responsible for reversing the north German outfit's fortunes in the wake of their worst league finish since 1999, when Schaaf arrived late in the season to save them from relegation.
"Robin Dutt was the candidate we wanted for the coach's position," Bremen's director of sport Thomas Eichin said.
"We are convinced that we can make a positive new beginning with him."
Dutt became the DFB's director of sport last summer, replacing Matthias Sammer, who took on a similar role at Bayern Munich, but when the former was first approached by Bremen a few weeks ago he asked to be released from his duties.
And, after consideration, the DFB granted that wish today.
"Among the members of the board, we agree that this development does not fit in with the general requirements for the position of director of sport," DFB president Wolfgang Niersbach said.
"For that, you need somebody leading the way for long-term, continuous development.
"We achieved that with Matthias Sammer since he came in April 2006 and fulfilled his role for six years.
"But in this case, we saw no alternative since Robin Dutt asserted his desire to work as a coach again. We wish him all the best for his future career."