Bundesliga: Werder Bremen's Aaron Hunt hopes for summer signings
Werder Bremen's Aaron Hunt believes the club could slip down the league if they do not bolster their squad this summer.
By Thomas Zucher
Last Updated: 14/06/13 1:32pm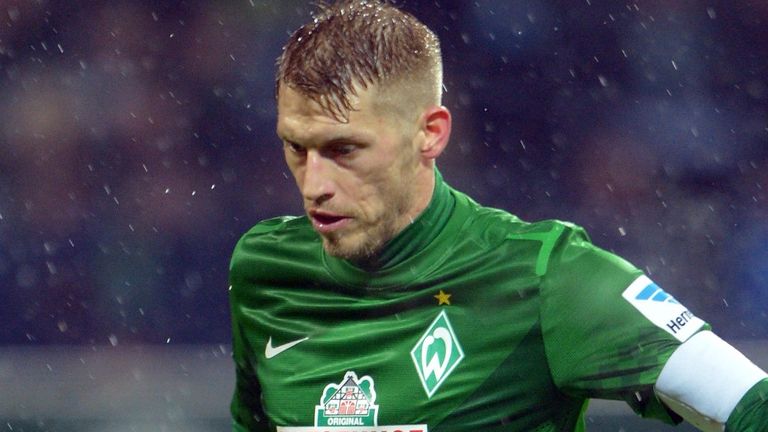 The German international, who is yet to agree a new contract with the club, is worried that the loss of loanee Kevin de Bruyne and Borussia Dortmund-bound Sokratis Papastathopoulos will have a huge effect on the side.
And he admitted he is waiting to see what happens in the summer before committing his future to the club.
"I have said I want to wait on the progress the club is going to make," Hunt told Kreiszeitung Skye newspaper.
"Just because I have the ambition to get back to regular football in a European club competition.
"It should not be our ambition to drag ourselves about in those lower zones of the league table. We need cover for Kevin de Bruyne and Sokratis Papastathopoulos."
General manager Thomas Eichin shares Hunt's concerns, and thinks that De Bruyne's return to Chelsea and missing out on Aston Villa's new signing Aleksander Tonev does make life difficult.
"Tonev would have been a straight swap for De Bruyne," Eichin told Bild.
"I admit we are out to sign a similar player, and have eight to ten players on our shortlist."