Bundesliga: Werder Bremen midfielder Philipp Bargfrede ruled out for three months
Werder Bremen midfielder Philipp Bargfrede has been ruled out for three months undergoing knee surgery.
Last Updated: 03/07/13 4:08pm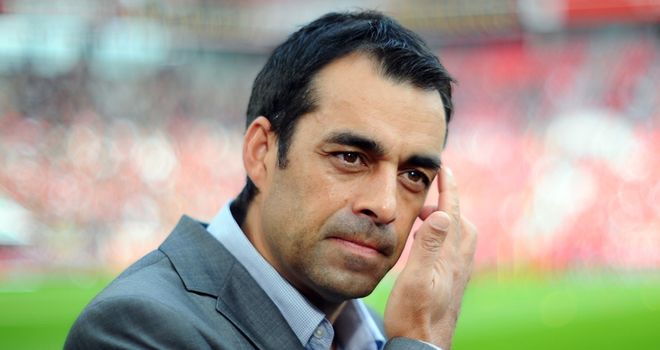 The 24-year-old injured himself on Sunday when he twisted his knee in a pre-season training session and he underwent investigation by a knee specialist on Tuesday, who determined he needed surgery.
Bargfrede had a procedure today in Augsburg to reattach his lateral meniscus and will now have to begin a three-month rehabilitation programme.
Bremen coach Robin Dutt said: "It has unfortunately confirmed what we had feared after the initial examination.
"The meniscus had to be sewn on. I feel very sorry for Philip. He has made an excellent impression in the first days of training."
Bargfrede only made 13 appearances for Bremen last season following Achilles problems and an earlier knee injury.
After twisting his knee during the training session, he said: "It is totally aggravating for me. I was out in the winter after only a few days of training and now it happens to me again."