Bundesliga: Werder Bremen striker Nils Petersen expresses concern over form
With only four weeks before the new Bundesliga season starts, the alarm bells are starting to sound at Werder Bremen.
Last Updated: 16/07/13 2:40pm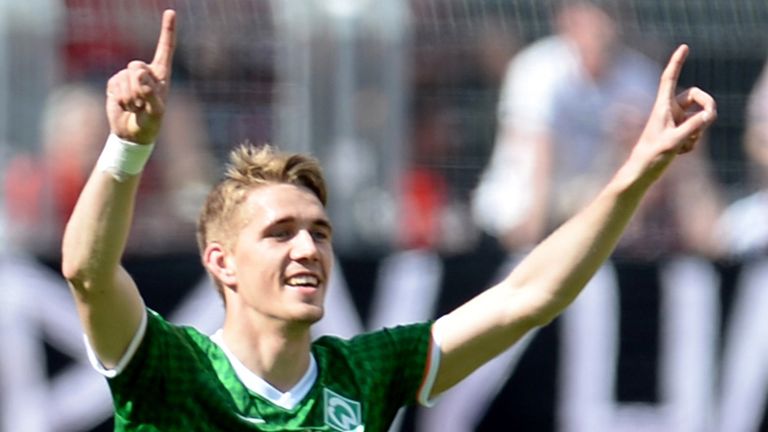 After their worst Bundesliga campaign in 14 years, Bremen are looking to bounce back in 2013/14 under new coach Robin Dutt, but a 1-0 defeat to third division opponents Osnabruck in a pre-season friendly has brought back some bad memories.
"This was a warning to us," said striker Nils Petersen.
"You expect more from such a warm-up match so we are a bit disappointed."
Bremen had won two previous warm-up games against amateur clubs, but they were held to a draw by second division 1860 Munich.
Although the second and third divisions commence next weekend, meaning their opponents are at a more advanced stage of their pre-season preparations, the result has still put a cat amongst the pigeons in northern Germany.
"It's understandable that people in the city are worrying when you lose to Osnabruck," added Petersen in the Bild newspaper.
"But we shouldn't read too much into this result. Of course we get frustrated with every defeat, but at this stage of pre-season, it's normal.
"We should be showing a difference in quality, even if they are starting next weekend, so that cannot be an excuse.
"It's a good indication that we are not where we want to be and we've got some catching up to do."