Bundesliga: Borussia Dortmund host Bayern Munich
Borussia Dortmund host Bayern Munich on Saturday in a game which is becoming more and more like Spain's El Clasico.
Last Updated: 22/11/13 9:39am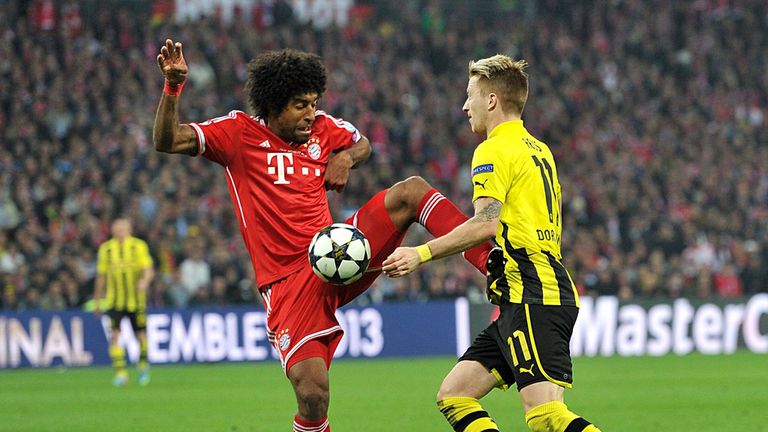 Indeed, the German media have already dubbed the latest top-of-the-table clash - between the two sides who have won the title over the past three seasons - as 'Der Klassiker', and few are talking about anything else in Germany these days.
"It's going to be a classic," former Bayern defender Bixente Lizarazu told Bundesliga.com.
"Bayern are currently the best team in Europe and Dortmund are now one of Europe's best too.
"This is the clash of the titans."
The first official meeting of the two sides since May's Champions League final will be screened live in over 200 countries around the globe and the Westfalenstadion, even with its capacity of over 80,000, could have been filled several times over.
The stakes are high, too, with Bayern able to open up a seven-point gap at the top of the table with victory.
A win for the home team would, however, bring an end to Bayern's 37-game unbeaten record while throwing the title race wide open once again, and that is what most of the neutrals appear keen to see.
That is certainly what Bayer Leverkusen will be hoping for anyway.
Sami Hyypia's men could reaffirm their candidacy for the title by winning at Hertha Berlin on Saturday while Borussia Monchengladbach will be bidding to increase the pressure with a win at Stuttgart on Friday night.
Away from the top of the table, there is an equally important event at the foot of the table on Saturday when 17th-placed Eintracht Braunschweig host 16th-placed Freiburg with both teams locked on eight points from 12 games.
Below them, Nurnberg go in search of their first win of the season against in-form Wolfsburg while, just above them, Eintracht Frankfurt will try to pull away from the danger zone by beating Schalke.
Elsewhere, Augsburg host Hoffenheim while Sunday's two games see Hamburg and Hannover meet in a north German derby while Werder Bremen host Mainz, although they will struggle to share the spotlight with Der Klassiker.