Bundesliga: Raphael Wolf gets Werder Bremen goalkeeper role
Werder Bremen boss Robin Dutt has settled on Raphael Wolf as his key goalkeeper going into the remainder of the season.
Last Updated: 21/01/14 10:14am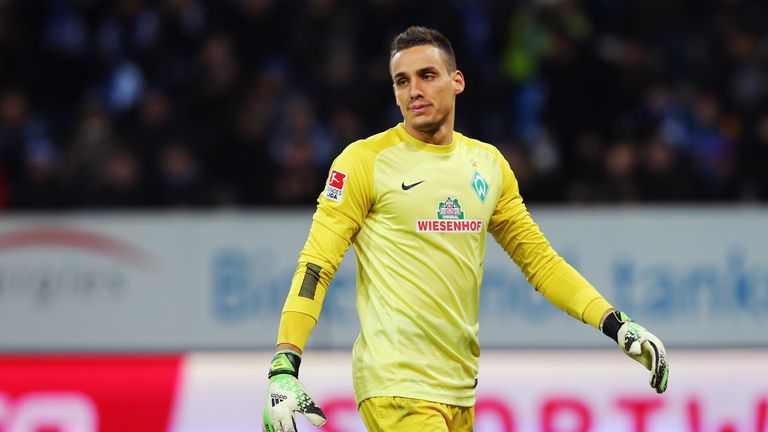 Wolf was selected for the final four matches of the first half of the campaign to relieve some pressure on the under-fire Sebastian Mielitz, and he has earned his place for the remainder of the season.
"It was a very tight race in which we have now made a decision that we are happy with," Dutt said.
"Raphael did a good job in his four games before the winter break and he has confirmed this impression during training.
"Therefore, we have decided to keep our faith in him."
Mielitz, who conceded 26 goals in his 14 appearances, DFB-Pokal included, is not happy with Dutt's decision, however.
"I am very disappointed no longer to be number one of my club," he said.
Wolf conceded 14 goals in the four games he featured in, including a 7-0 home reverse to Bayern Munich.
He has nevertheless earned the nod and will keep goal on Sunday when Bremen host Eintracht Braunschweig.