Bundesliga: Werder Bremen president Klaus-Dieter Fischer to leave post
Werder Bremen president and chief executive Klaus-Dieter Fischer will step down from his posts at the end of the year.
Last Updated: 26/03/14 6:16pm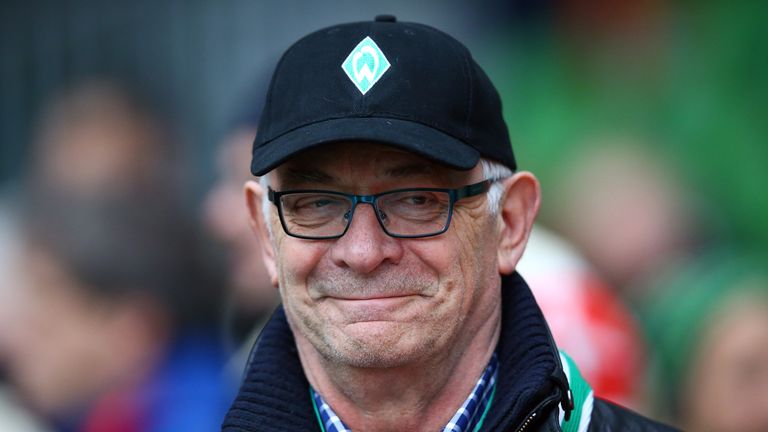 The 73-year-old made the surprise announcement via a club statement on Wednesday, citing "personal reasons".
"I have always had the ambition to determine my departure and that will be at the end of the year," Fischer said in the statement, posted on the club's website.
"My association with Werder has determined my life and opened worlds that I could not have otherwise experienced. For that I will be eternally grateful and I hope I have provided just as much back."
Fischer hopes that Werder vice president Dr Hubertus Hess-Grunewald will be elected as his replacement.
"I have never made a secret of the fact that I value our vice president Dr Hubertus Hess-Grunewald as a strong candidate to be my successor," he said.
"I have been preparing him for this task for two years and we will now step up the joint work.
"I hope that the election committee follow my suggestion and Dr Hubertus Hess-Grunewald is nominated and that the club members can join in this opinion."