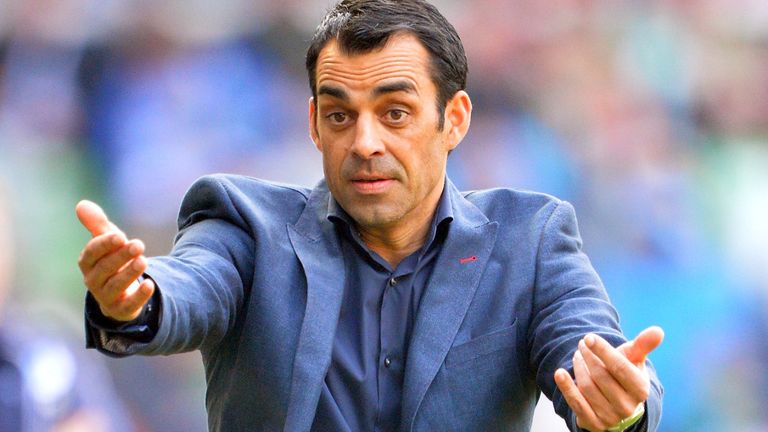 Werder Bremen coach Robin Dutt believes his side have a lot going for them ahead of the start of the Bundesliga season.
Bremen have struggled in recent seasons, only just avoiding relegation.
That has led to an air of pessimism, which Dutt believes is unwarranted for a club of Bremen's size, whose sights should be a lot higher.
"Werder Bremen are being made out to be too small," he said in the Kreiszeitung Syke newspaper.
"I do believe that, with the opportunities we've got here, we have got what it takes to challenge."
Dutt, though, was at pains not to raise expectation levels too much, adding that a place in Europe next season was not a realistic objective.
"It would be a big surprise," he said. "For that to happen, really so much would have to come together.
"We could do without any injury misfortune and the players would have to develop in the best possible way, and one or two of our rivals would have had to fail with their transfers."