Stuttgart coach Bruno Labbadia won't rush decision over future
Stuttgart coach Bruno Labbadia is aware the club want to hold talks regarding a new contract.
By Thomas Zocher
Last Updated: 01/11/12 10:36pm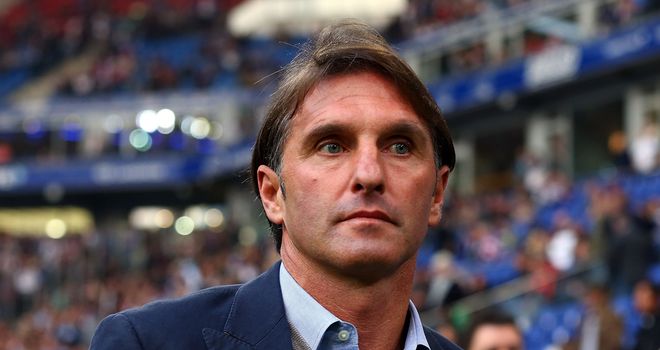 The former Hamburg boss has been in charge of Stuttgart since late 2010 and has often come in for criticism during his time at the helm.
A run of three wins in four games has helped Stuttgart recover from a slow start to the Bundesliga season and has led to reports Labbadia is wanted for the long term.
Labbadia's current contract runs out at the end of the season and he says he is in no rush to make a decision regarding his future.
"I know about the club's plans," Labbadia told spox.com.
"Still, you are very much reflecting as a manager. What do I want to do? And I am unable to give a 100 per cent answer to this right now.
"I don't have any trouble being criticised but I am still baffled by the circumstances of how quickly the importance of a manager gets doubted by people.
"One day you are the senior mayor, the next day you are on the rocks."