Bayern Munich can open a 14-point cushion if they beat Borussia Monchengladbach
Bundesliga leaders Bayern Munich can wrap up 2012 with a 14-point cushion when they host Borussia Monchengladbach.
Last Updated: 14/12/12 9:00am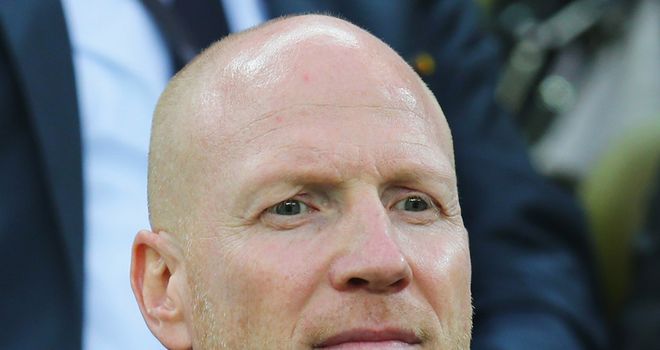 The Bavarians, who are looking odds-on for their first title in three years, will be aiming to equal their own points record for the first half of a season.
Victory over Gladbach would take them onto 44 points for the first 17 games of the season, a tally they also achieved in 2005, the last time they won a league and cup double under coach Felix Magath.
However, they then face Augsburg in the DFB-Pokal next week and director of sport Matthias Sammer has warned against starting the festive celebrations too soon.
"We have got to win both games, otherwise there will be a bitter aftertaste to the year," he said.
Behind Bayern, the competition for places has rarely been so tight at such an advanced stage of the season.
Only six points separate third-placed Borussia Dortmund from Werder Bremen in 12th with a lot of movement still expected on the final weekend of Bundesliga action in the calendar year.
Hamburg can break into the top four with victory over second-placed Bayer Leverkusen on Saturday while 2007 champions Stuttgart could crown a remarkable rise up the standings with win over Mainz giving them a shot at third place.
Defending champions Dortmund could have slipped outside the top six by the time they travel to struggling Hoffenheim on Sunday while Freiburg, Hannover and Mainz all have the chance to end the year in a European qualification berth with wins over Schalke, Fortuna Dusseldorf and Stuttgart respectively.
At the bottom of the table, Bavarian rivals Greuther Furth and Augsburg are both in deep trouble with 10 points already separating the pair of them from safety.
They meet at the Furth Arena on Saturday in a game where far more than local pride will be at stake.
Finally, resurgent Wolfsburg host Eintracht Frankfurt and Bremen host Nurnberg before the curtain falls on Bundesliga football for five weeks.