Bundesliga: Stuttgart chief Gerd Mauser pledges to spend in the summer
Stuttgart president Gerd Mauser has promised to loosen the purse strings in the summer.
Last Updated: 21/03/13 3:40pm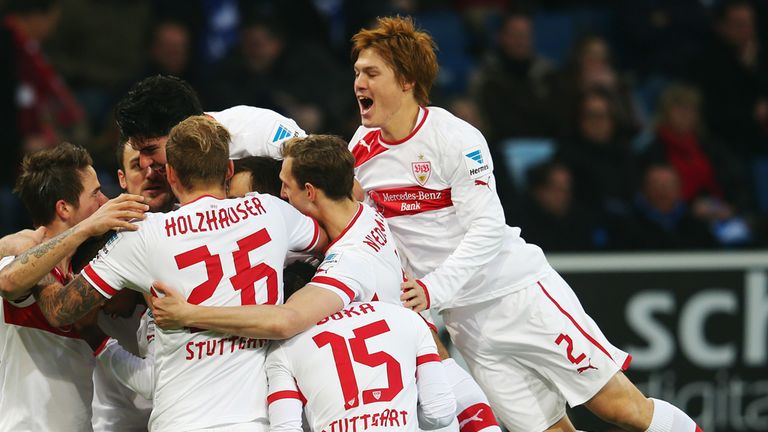 The Swabians spent just 300,000 euros on new players last summer and are still on course to post losses for the 2012/13 financial year, but Mauser has promised funds will be made available for strengthening a side which, barring DFB-Pokal success, is unlikely to qualify for Europe next season.
"It has got to be our aim to play for places in Europe," he said.
"We are certainly going to spend more money in the coming transfer period than we did last summer."
Stuttgart have already agreed contracts with free transfers Sercan Sararer from Greuther Furth and Thorsten Kirschbaum from Energie Cottbus, but Mauser says "at least two more players" will be joining ahead of the 2013/14 season.
At the same time, Mauser says the club will not get carried away the way it did after winning the Bundesliga in 2007, struggling then to pay the wage bill after failing to qualify for Europe in subsequent seasons.
"We've got to consider the whole club's interests and the economic aspects," he said in the Stuttgarter Nachrichten newspaper.
"I have got to keep the economics in mind and cannot therefore fulfil all the sporting demands."