Stuttgart striker Cacau not planning to retire but unsure of new contract
Stuttgart's experienced striker Cacau is keeping his options open regarding his future, but has no plans to retire.
By Thomas Zocher
Last Updated: 18/10/13 9:30pm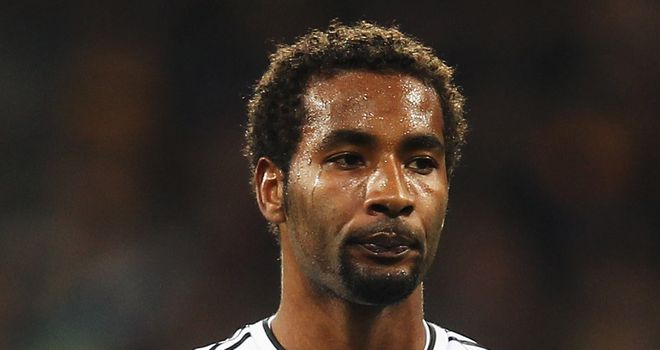 Cacau has spent the past decade with Stuttgart and signed a new one-year deal back in March after spending a spell out injured last season with damaged knee ligaments.
The 32-year-old has struggled for regular football this term and has yet to start a game in the Bundesliga.
He has no intention of quitting for several more years, but concedes he may leave Stuttgart when his contract expires.
"My spirit lingers on," the former Germany international told BILD. "In terms of ambition, I model myself on Ze Roberto.
"He is almost 40 years of age, but still doing it on the pitch like he is just 18 years of age. Maybe I am also able to achieve this.
"The only thing for sure is that I will not retire at the end of the season.
"I may sign a new contract at Stuttgart. Or I may move clubs and join a foreign-based outfit."