Bundesliga: Striker Timo Werner signs new contract with Stuttgart
Stuttgart forward Timo Werner celebrated his 18th birthday on Thursday by signing a new contract with the club.
Last Updated: 07/03/14 5:24pm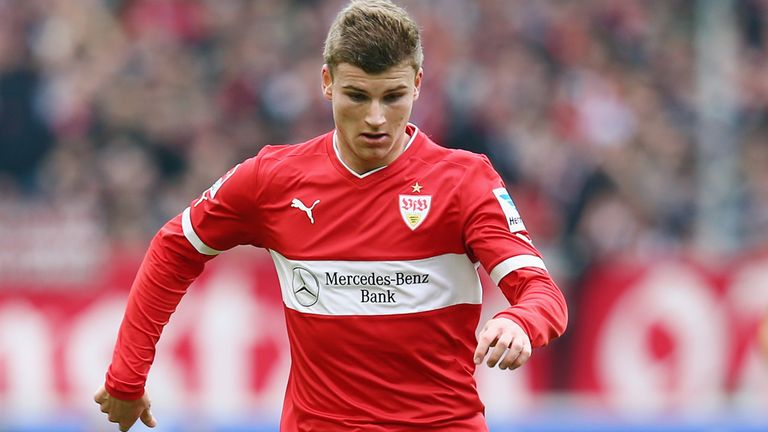 The forward has risen through the ranks for Stuttgart and on Thursday committed his future to the club until 2018.
"Stuttgart have been my club since I was very small," Werner said on the Bundesliga club's official website.
"That's why I'm delighted with this contract. I've come through all the youth ranks and feel really happy here.
"I would like to learn even more and I'm pleased that I can do that with my club."
Werner has scored four goals in 21 Bundesliga appearances, becoming the youngest goalscorer in the club's 120-year history last November.
"Stuttgart have always shown strength in developing talented young players and Timo is one of these," said the club's president Bernd Wahler.
"He's developed so well in recent months and shown himself off in the Bundesliga, even as a 17-year-old.
"We want to carry on integrating these talented players in our professional team.
"Timo is an important component of our team and we're delighted he has dedicated himself to Stuttgart in the long term."