Bayern Munich have not held talks to replace Jupp Heynckes next season
Karl-Heinz Rummenigge insists Bayern Munich have not held talks with any potential coach to replace Jupp Heynckes.
By Thomas Zocher
Last Updated: 29/10/12 10:52pm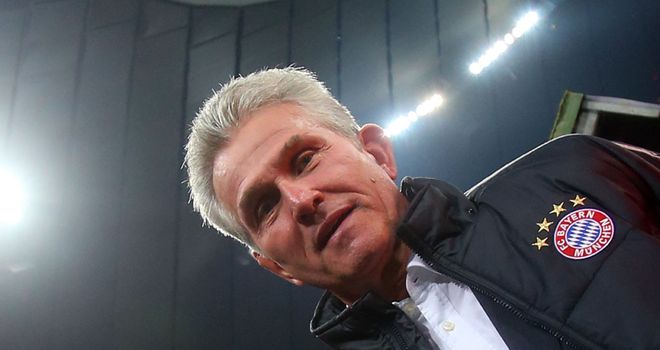 Heynckes' contract at the Allianz Arena expires at the end of the campaign and it is currently uncertain whether the veteran coach will decide to extend his third spell in charge of Bayern.
Former Barcelona boss Pep Guardiola is among the names to have been linked with the position, but Rummenigge says Bayern have not made any alternative plans.
"We have not been in touch with any manager and we are not picking up talks with anyone," stressed Rummenigge to Welt am Sonntag.
"We are to talk to Jupp Heynckes and this will be the main chat with regard to this situation.
"We, as much as Jupp Heynckes, knew the media would pick up an interest in these circumstances. That's why we agreed this summer we would not dig into any talks before the upcoming winter.
"Jupp Heynckes is doing a great job. We would not be on top of the league without him. The rest will be discussed in 2013."