Bundesliga: Back injury sidelines Bayern Munich's Arjen Robben
Bayern Munich's Arjen Robben has suffered a setback in his return from injury and is out for the rest of 2012.
Last Updated: 05/12/12 2:15pm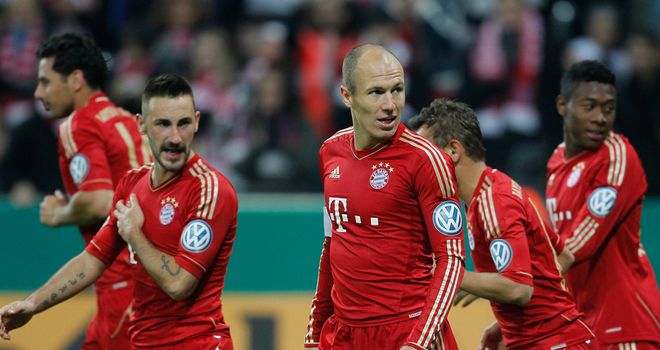 The Dutch star has overcome a latest hamstring problem which has meant he has not played since the beginning of November but is not experiencing issues with his back.
Former Chelsea and Real Madrid man Robben thinks he will remain on the sidelines for the rest of 2012 but believes he can be better than ever when he finally does return.
"The muscle injury has healed but my back is causing me problems again. I had pain in my back once more last week," he told Bild.
"I don't know whether I can make my comeback this year. We will keep on working on my recovery and try and shake off the back problem with the help of the doctors.
"I will bounce back, though. I am looking forward to 2013. I am highly motivated to help the team and play a key role.
"The past three years have shown that I hardly miss any games after the winter break."