Mainz defender Jan Kirchhoff could join Bundesliga giants Bayern Munich this winter
Mainz general manager Christian Heidel has not ruled out the sale of Jan Kirchhoff to Bayern Munich this winter.
Last Updated: 05/01/13 1:05pm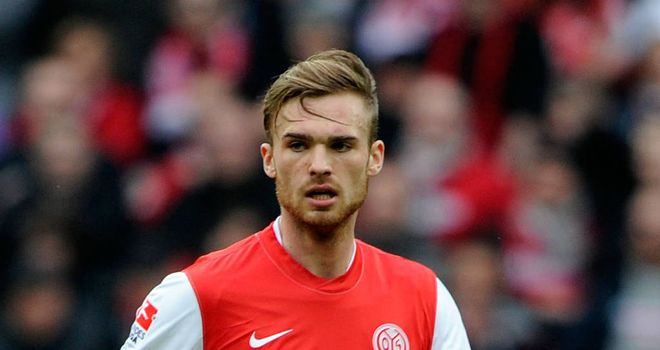 The player has already signed a contract with Bayern Munich from July.
Kirchhoff's move to Bayern upon expiry of his current contract was announced on Thursday, but with Holger Badstuber ruled out injured until April, it has been speculated that Bayern may make a bid to sign the 22-year-old this month.
Although Heidel says he would not be keen on losing his side's central defender so soon, he has not ruled out the possibility.
"We would not like to endanger our sporting goals, and fortunately we don't have to do that from an economic viewpoint either," he said.
"Therefore, I cannot imagine a transfer taking place this winter. But, of course, I am always open to discussion when Bayern Munich call.
"If that eventually leads to Jan transferring sooner, I don't know, and I don't want to pre-empt talks."
Whether Kirchhoff leaves now or, as expected, in the summer, Heidel says he can understand the Germany Under-21 player's motivation.
"Even if I would have liked it if he were to have stayed in Mainz, I can fully understand him," he told Sport1 television.
"It's absolutely normal that he wants to take this chance. He told us at the turn of the year that he wanted to leave in the summer and take the next step and we found out on Thursday that he would be going to Bayern."
Kirchhoff has signed a contract until 2016 with the record German champions, whom he will join in July at the latest.