Owen Hargreaves believes Pep Guardiola made the right decision taking charge of Bayern Munich
Owen Hargreaves believes Pep Guardiola has made the right decision choosing the Bundesliga over the Premier League.
Last Updated: 17/01/13 11:43am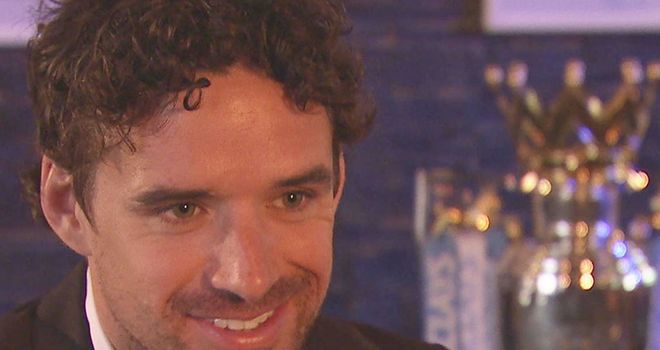 The Spaniard's three-year contract with Bayern was announced on Wednesday, and will take effect when current manager Jupp Heynckes steps down at the end of the season.
Guardiola was repeatedly linked with European champions Chelsea, reports circulating that he was offered a highly lucrative contract for when interim manager Rafael Benitez's stint in charge finishes in the summer, but Hargreaves believes he's made the right decision.
The former England midfielder said: "There aren't many clubs within European football that have the stability and structure that Bayern Munich has in place.
"People look at the glamour of the Premier League and its global appeal but I think he probably saw the structure in place at the club, the success of the club and quality of the players. And the facilities and the stadiums are better than anywhere in the world, I would guess.
"I think he's probably looked at all aspects and, in my opinion rightfully so, thought that's the best destination for him."
It later emerged that the former Spain international had signed for Bayern before Christmas, his agent Josep Maria Orobitg claiming it was around the 20th of December.
Speaking to EFE Radio, Orobitg added: "He chose Bayern because of all the teams from which he had offers it was the best.
"We were looking over the offers and this isn't the team which offered the most money. It was chosen for the organisation there, for the potential that he sees, and for their players."
Franz Beckenbauer, the Bayern honorary president added: "I can imagine that he was overwhelmed by offers.
"I have to congratulate Bayern for bringing in Guardiola."