Franck Ribery says Bayern Munich's win over Arsenal was easier than expected
Franck Ribery has admitted Bayern Munich were surprised by the ease with which they beat Arsenal on Tuesday.
Last Updated: 21/02/13 8:21am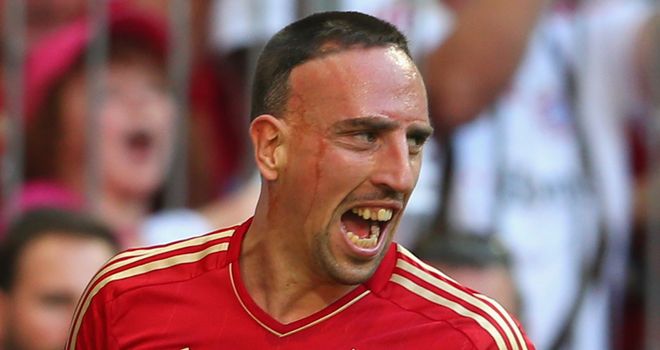 The German side cruised to a 3-1 victory at Emirates Stadium on Tuesday to move a step closer to a place in the quarter-finals.
Arsene Wenger had been under pressure even before the European defeat and Ribery believes they may have lacked some self-belief.
The Frenchman says he still expected a tougher test, but he was delighted with Bayern's performance and is now focused on finishing the job at home next month.
"We didn't think it would be so easy," said Ribery. "We know Arsenal are having some problems in the league, maybe they are lacking confidence.
"Each to their own problems. But we feel good, we feel confident and we're delighted to have got that result.
"We're all working hard together, with the will to play well, to win together, to defend together. It's important to carry on like this."