Bayern Munich boss Jupp Heynckes criticial of his side after Arsenal defeat
Bayern Munich coach Jupp Heynckes admits his side have much to work on after coming unstuck against Arsenal.
Last Updated: 13/03/13 11:10pm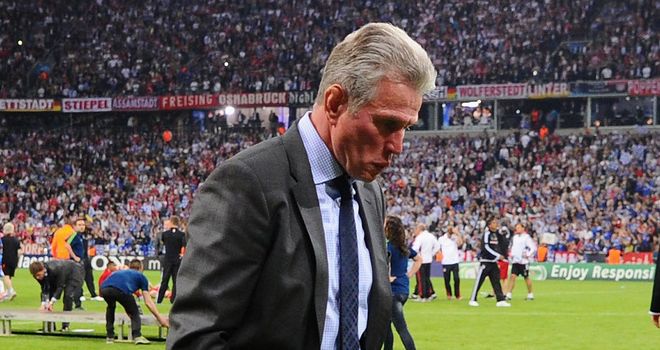 The Bundesliga leaders headed into their UEFA Champions League last-16 showdown with the Gunners on Tuesday seemingly cruising towards the quarter-finals after establishing a commanding 3-1 first-leg lead.
In the end, they rather stumbled into the last eight - with a 2-0 reversal at the Allianz Arena making things a little more uncomfortable than they needed to be.
Heynckes concedes that he must address what went wrong against Arsene Wenger's side, with Bayern having been in imperious form at home and abroad of late.
"We have to look at this game in a very critical manner," said a manager who is hoping to step down from his current post in the summer with another European title to his name.
"The early goal for Arsenal was obviously just what they were looking for. We had the better chances in this game, but lacked clinical finishing and weren't as calm as we usually are."
Bayern skipper Philipp Lahm echoed the thoughts of his boss, with the experienced full-back admitting that standards were allowed to slip.
He said: "The Champions League is a tough competition, especially when you are not 100 per cent focused.
"We simply failed to score goals of our own. We have to improve, that's quite clear."