Uli Hoeness outlines Bayern Munich's desire to win the Champions League
Bayern Munich president Uli Hoeness has reiterated his side's hunger to win the Champions League this season.
Last Updated: 27/03/13 2:33pm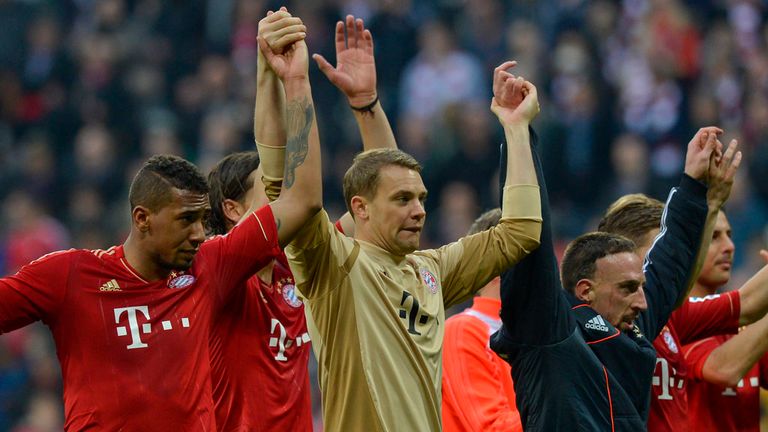 Hoeness took little joy in a 2-0 defeat to Arsenal in the last round of the competition which may have been enough to see the Bavarians through to the quarter-finals on away goals, but was evidence that his side cannot take anything for granted.
Despite being just two wins away from clinching the Bundesliga title in record time, Hoeness warned that his side have been "playing rubbish" for three weeks up to the home defeat to the Gunners.
Speaking in the Bild newspaper, he explained how his anger was intended to remind his team that they need to remain focused and perform to the best of their ability in every game, or they could suffer the same disappointing ending as last May when they lost the Champions League final on home soil.
"We are playing at such a high level right now that there is hardly any room for improvement, but that makes it incredibly difficult to eke out that last five or 10%," he said.
"And without that remaining percent, you get nothing."
Bayern face Juventus in the last eight of the Champions League and a win in their next Bundesliga fixture against Hamburg could allow them to go into that game with the title all but wrapped up.
Even if they still have to wait a few weeks before making the title theirs mathematically, Hoeness has made it clear where his club's priorities now lie.
"We've got to ensure we bring the league campaign to a decent conclusion, but our main focus is on the Champions League," he said.
"We want to win the Champions League. We are hungry for this title - even famished for it."