Champions League: Borussia Dortmund's Mario Gotze rues missed chances
Mario Gotze says it was a 'shame' he failed to give Dortmund a win over Malaga, but was satisfied with a 0-0 draw.
Last Updated: 03/04/13 10:49pm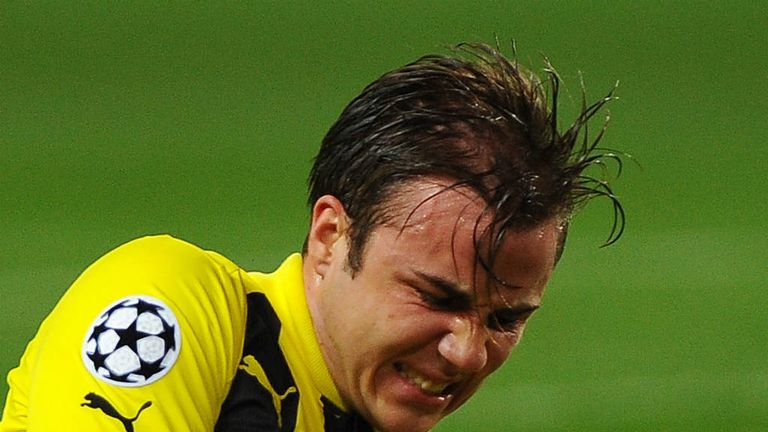 Dortmund wasted a string of chances in the UEFA Champions League quarter-final, with Gotze guilty of missing three excellent opportunities.
The Germany international was disappointed not to score, but feels Dortmund are still in a strong position ahead of next week's second leg at home.
"I could have helped the team out a great deal by scoring at least once," said Gotze. "It's a shame that I wasn't able to do that.
"We still have to be satisfied with the result and we still have a return leg."
Gotze's team-mate Ilkay Gundogan was pleased with Dortmund's performance and the fact Jurgen Klopp's side came away with a clean sheet.
The midfielder said: "We produced a good performance for an away match and created several decent chances.
"Mario had three or four and he usually puts at least one of those away. It wasn't meant to be but it was also important to keep a clean sheet."