Bundesliga: Jupp Heynckes surprised by Bayern Munich romp v Nurnberg
Bayern Munich coach Jupp Heynckes paid tribute to the strength in depth of his squad after a 4-0 win over Nurnberg.
Last Updated: 14/04/13 9:56am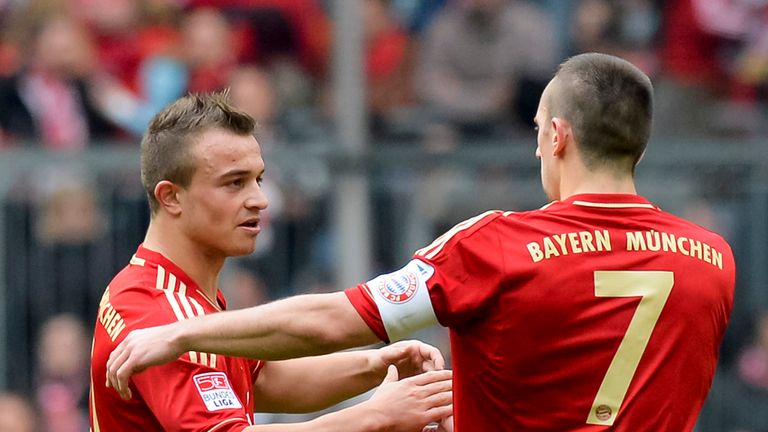 Heynckes made no fewer than nine changes to the side which defeated Juventus in the Champions League on Wednesday, yet they showed no ill effects from the rotation.
"If I said that I had expected it to be like this, then I would be exaggerating," he said.
"But this just reflects what life is like within this team. This is Bayern Munich. Everybody wants to perform, wants to do his bit for the success of the team.
"Every player can play at any time for us. We are a positive clique this year, which means we are a team.
"Everybody who didn't play today, or was not even in the squad, was getting as involved as he would have done if he had been on the field."
Not only was Heynckes resting players after the successful trip to Italy, but his team selection was also made in view of Tuesday's DFB-Pokal semi-final against Wolfsburg.
"Of course my team will look different on Tuesday," he added to Sky television.
"That's also why I rested so many today. We have played so many games, and we have so many still to come. Therefore, it's important that the players get time to recover and build up their strength again for Tuesday."