Jupp Heynckes wants to avenge Bayern Munich's final defeat by Chelsea
Jupp Heynckes says his Bayern Munich players are driven by the disappointment of last year's Champions League final.
Last Updated: 01/05/13 8:51pm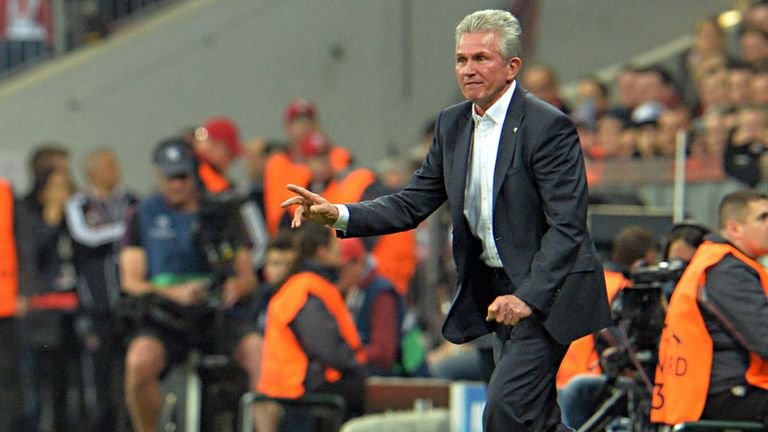 Heynckes' men were technically at home in a Munich final last year but their dreams were shattered when the Premier League side prevailed in a penalty shootout.
However, they have shown remarkable powers of recovery and are now armed with a 4-0 lead going into the second leg of their semi-final clash against Barcelona at the Nou Camp on Wednesday.
"When you experience a final like we did against Chelsea, then you understand all the consequences," Heynckes said.
"Some clubs give up, but everyone at Bayern reacted in a very positive way. We made changes, signed good players, modified some things, and strengthened the team spirit."
Bayern are not expected to be overturned by Barcelona but Heynckes is determined not to abandon the attitude he has developed at the club and insists they will not merely sit back and defend their first-leg advantage.
"We have to take into account the rival. We have our philosophy on football and this season we have proved that Bayern is a great team playing top quality football," he said.
"We have our culture and we are capable of scoring goals tomorrow at the Camp Nou.
"We can't think too much about the first-leg result. After the match we can evaluate things, but I cannot say which team is the better one.
"Barcelona have played at such a high level for so many years. Bayern want to prove that the match in Munich wasn't a one-off."