Bayern Munich's Franck Ribery determined to win Champions League for first time
Franck Ribery feels that Bayern Munich's togetherness could finally help him to a UEFA Champions League winners' medal.
By Patrick Haond
Last Updated: 02/05/13 4:22pm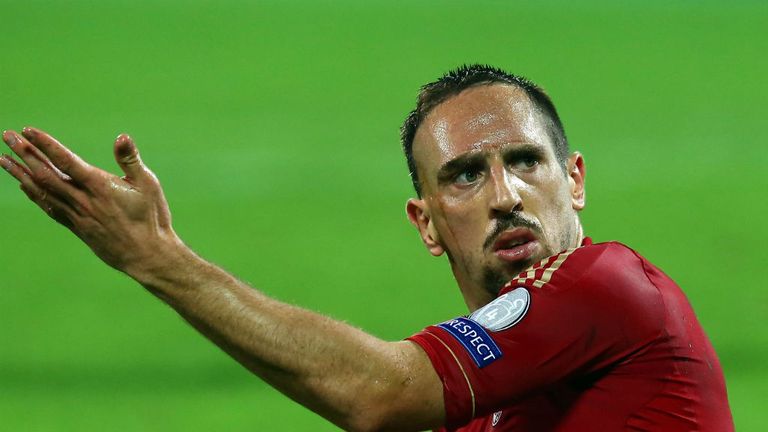 The Frenchman was suspended when Bayern lost to Real Madrid in 2010, and an injury late in the match meant he could do nothing as the Bavarian giants lost season's final penalty shoot-out to Chelsea.
Bayern now face Bundesliga rivals Borussia Dortmund in this season's showpiece at Wembley on 25 May, having swept Barcelona away with an impressive 7-0 aggregate demolition job in the semi-final.
Last year's defeat to Chelsea appears to have focused Bayern's minds as they seek their fifth European crown, and their first since 2001.
"We all work together," Ribery told Canal+. "We want to achieve something all together and that has shown since the start of the season.
"We have had a good season so far, we want to go on and there is just one match remaining.
"I hope that this time we can win the final. It won't be easy against Dortmund, but it should be a good match. I've seen us lose two Champions League finals, and I don't want to lose a third!"