Champions League: Bayern Munich's Thomas Muller does not want to be labelled as a 'loser'
Bayern Munich forward Thomas Muller admits that his side will be 'losers' if they do not win the Champions League final.
Last Updated: 15/05/13 11:56am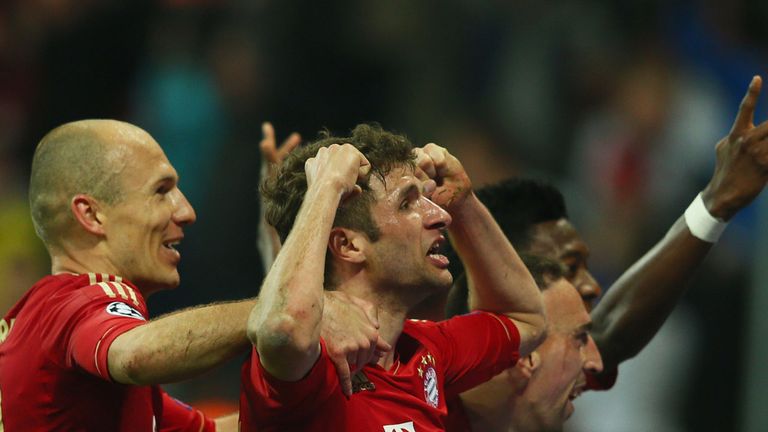 Bayern lost the 2010 final 2-0 to Inter Milan, and two years later conspired to lose on penalties against Chelsea in the Allianz Arena.
Muller, who scored the opener in last year's final, admitted that the game was likely to have a spicy nature given Bayern's existing rivalry with their opponents Dortmund.
"It is time we won this trophy," said Muller.
"If we lose it will be three times and then you get sort of stuck with a 'loser' tag which is something you do not want.
"I am a bit younger [than other Bayern players] and hopefully I still have a few years of international action left in me but we really have to win it this time.
"There is a lot of spice in this game and I like spice and I like that we play against Dortmund because there is even more passion in there."
The final will be held on May 25th, with Wembley set to host the first all-German final in the history of the Champions League.