Arjen Robben convinced Bayern will beat Dortmund in Champions League final
Winger Arjen Robben says Bayern Munich have an extra incentive to triumph in Saturday's Champions League final.
Last Updated: 25/05/13 6:38pm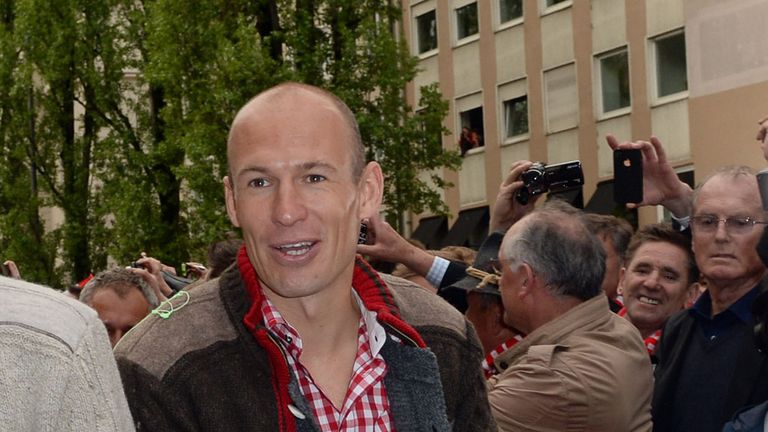 Bayern, who lost to Inter in the 2010 final and then suffered a painful penalties loss to Chelsea in their own stadium last year, will face German rivals Borussia Dortmund at Wembley on Saturday.
And Robben said: "Most of us were in the side which lost in 2010 and 2012, and that explains why so many of us are hungry for this title."
Bayern were runaway winners of the Bundesliga this season, finishing 25 points clear of second-placed Dortmund, and Robben says they need to stick with a winning formula this weekend.
"That's very important," said the Dutchman. "When we are on the field this week, we must not start doing things differently.
"Nor should we go to bed earlier, eat differently. We just have to do precisely the same things we've been doing all season, because we were very successful.
"We're experienced and we know what's coming, so we will prepare in a very normal way, as we have always done."
This is the 11th straight season in which Robben has competed in the Champions League and he is convinced he is about to win the trophy for the first time.
"I have a good feeling, we are going to do it," he said.
"But we must not start thinking that we are not allowed to lose. If we do that, then we may as well give up already."