Souness and Redknapp: Bayern Munich can dominate European game
Graeme Souness says Bayern Munich can rule European football if they maintain their desire.
Last Updated: 26/05/13 1:03pm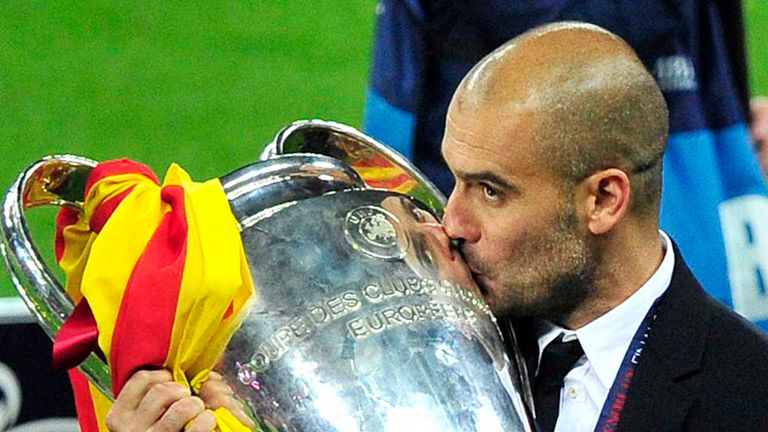 The German giants claimed a fifth European Cup on Saturday night - and first since 2001 - when Arjen Robben's last-gasp strike edged them past Bundesliga comrades Borussia Dortmund at Wembley.
And Souness, who won the prestigious trophy with Liverpool in 1978, '81 and '84, reckons that with Munich welcoming ex-Barcelona chief Pep Guardiola to their dugout next term and the likelihood of some big-name summer arrivals at the Allianz Arena, the Bavarians can continue to thrive.
On Bayern, who were beaten on penalties by Chelsea in the 2012 Champions League final at their own ground, Souness said: "There's no doubting their quality but it remains to be seen whether they still have the hunger.
"This time last year they had one almighty punch on the nose which made them angry and propelled them through the season; they didn't just win games, they wiped the floor with teams, usually within the first 20 minutes.
"Now that they have won [the Champions League] some of the players might relax in their armchair - but they are going be stronger next year.
"They will have the motivation to prove it all to a new coach, and will have new players - Mario Gotze is coming in and Robert Lewandowski may join, too - so they will be the best team in Europe on paper."
Mental
Souness, who watched the Bayern-Dortmund showdown in the Sky Sports studio, loved the attacking intent that both German outfits displayed in London, but feels Jupp Heynckes' charges - who finished 25 points ahead of Borussia in this season's Bundesliga - deserved to prevail.
However, the Scot did have sympathy for Jurgen Klopp's side, who were denied the services of Bayern-bound playmaker Mario Gotze due to a hamstring injury and saw two Munich players, Franck Ribery and Dante, spared potential red cards.
"Normally finals are boring affairs because teams are afraid to lose, but both Bayern and Dortmund went out to win which is a great advert for German football," said Souness.
"Dortmund were by far the best team in the first 30 minutes and in the second half blows were exchanged and it was case of 'we attack, you attack', but Bayern got a foothold, had the better chances and I think they just edged it, though they weren't at their best.
"Bayern had a mental mountain to overcome after losing finals to Chelsea and Inter Milan (in 2010) and they did overcome it, but things went against Dortmund with the injury to Gotze and the fact Dante and Ribery should have been sent off."
Dominate
Jamie Redknapp, meanwhile, thinks outgoing Bayern boss Heynckes pulled off a tactical masterstroke by telling widemen Ribery and Roben to roam into more central areas in the second period.
And the ex-Liverpool and Tottenham midfielder says Guardiola, who guided Barcelona to Champions League titles in 2009 and 20011, could have a tough job succeeding the 68-year-old former Borussia Monchengladbach striker.
Redknapp, though, expects the Spaniard to relish his switch to the Bundesliga - but believes Dortmund's head honcho, Klopp, may look to exit Germany's top division if he has to keep selling his star players.
"You have to give Heynckes a lot of credit because for the first half Ribery and Robben stayed out wide," said Redknapp.
"But in the second they made runs from out to in, especially the twinkle-toed Robben, and you could see the panic it caused to Dortmund.
Magic
"I don't think Pep would have wanted Bayern to win; he would have wanted to go in there next year and help them overcome a mental block, but now they have won the Champions League, what can he do?
"It is still a great job for Guardiola, though and he could really take Bayern on over the next 10 years and they might ended up winning four, five or six Champions Leagues because they are ready to dominate."
On Dortmund, Redknapp added: "They have a great conveyor of belt of playing talent coming through, but Gotze is leaving and Lewandowski might go and they probably can't keep producing magic teams all the time.
"And if the best players keep going to Bayern Munich the gap is only going to grow in the Bundesliga, so Klopp might question his future now because he will be an attractive proposition for people.
"He is bright and speaks good English - and will know that managers who look like they are the next best thing have a couple of bad results and see their stock go down, so maybe he should strike now."