Bundesliga: Treble leaves Philipp Lahm and Bayern Munich hungry for more
Captain Philipp Lahm insists Bayern Munich are hungry for even more titles after winning the treble this season.
Last Updated: 08/06/13 12:13pm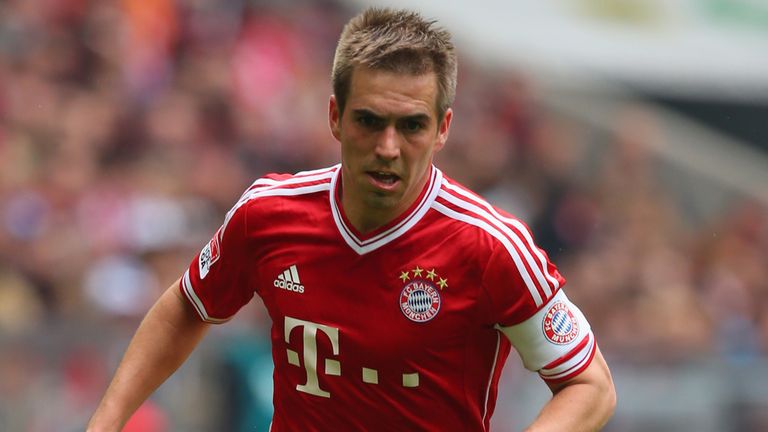 Bayern became the first side ever to win a Bundesliga, DFB-Pokal and Champions League treble this year and will begin the defence of their titles under new coach Pep Guardiola in August.
Guardiola has big shoes to fill when considering the achievements of his predecessor Jupp Heynckes, but Lahm has dispelled fears the Spaniard will inherit a side whose motivation has been drained by winning everything in 2012-13.
"The most beautiful thing for me is that I am convinced that these three titles are not the end, but rather the beginning," he said.
"We have an exceptional squad, we have top characters in the team and an excellent mentality.
"And almost every single one of us has a long-term contract. The team is going to remain intact and even get stronger.
"We are in an excellent financial position and now we have Pep Guardiola, a world-class coach, arriving."
Lahm believes solid foundations have now been laid and that Guardiola can help establish Bayern as "the Spain of club football."
"We are a team who can collect titles for many years to come," he told the Suddeutsche Zeitung newspaper.
"We need to make an era out of this memorable year. Our best years are still to come, as strange as that may sound after winning the treble."