Jupp Heynckes has all but ruled out a return to coaching
Jupp Heynckes has ruled out a return to coaching after admitting Bayern Munich's Treble campaign was a fitting send-off.
Last Updated: 16/06/13 10:39am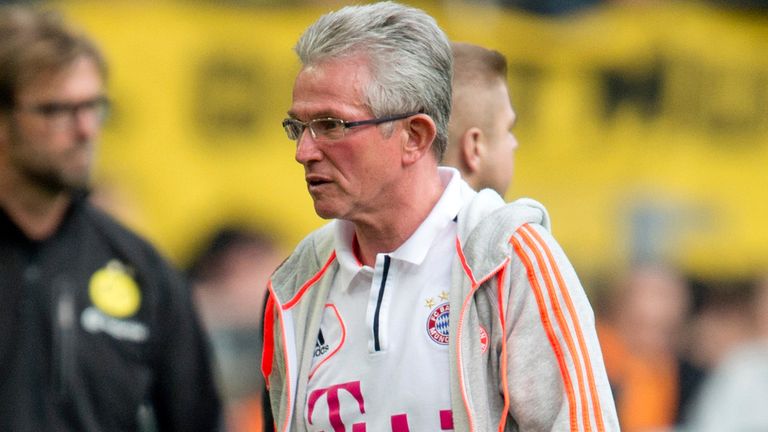 The 68-year-old declared recently that he was going to take a one-year break from the game once his contract at Bayern Munich, with whom he won the treble last season, expires at the end of the month.
However, he stopped short of saying that last season was his last as a coach.
Speaking to Germany's Spiegel magazine, Heynckes now claims he cannot see himself taking on another coaching role once he has recharged his batteries over the next 12 months.
"I don't really like finality, but I can assure you that I do not intend to coach again," he said.
"I had a worthy send-off."
Heynckes will be replaced by Pep Guardiola as Bayern coach next season and he leaves the biggest possible shoes to fill, having won everything and broken numerous records last season.
The decision to appoint Guardiola was made in January, when Bayern may have been leading the Bundesliga, but were not guaranteed any of the three titles they went on to claim.
However, Heynckes said Bayern's decision was correct and he does not bear any grudges.
"It was the right decision for a change in generation," he said.
"Bayern had to go for him. If Bayern had not found an adequate replacement (for me), then we would have been able to talk about it, but I prefer it the way things are."
Heynckes also discussed one of the secrets to last season's success, claiming that the signing of Javi Martinez from Athletic Bilbao was key.
He said: "He didn't play so well to start with, but after a while (Manuel) Neuer, (Philipp) Lahm and (Bastian) Schweinsteiger all came to me and said he's a hit.
"When something like that happens, then the coach feels a stronger part of the group."