Bundesliga: New Bayern Munich coach Pep Guardiola admits he faces tough test
Pep Guardiola admits he has a tough act to follow after being unveiled as the new head coach of Bayern Munich.
Last Updated: 24/06/13 12:24pm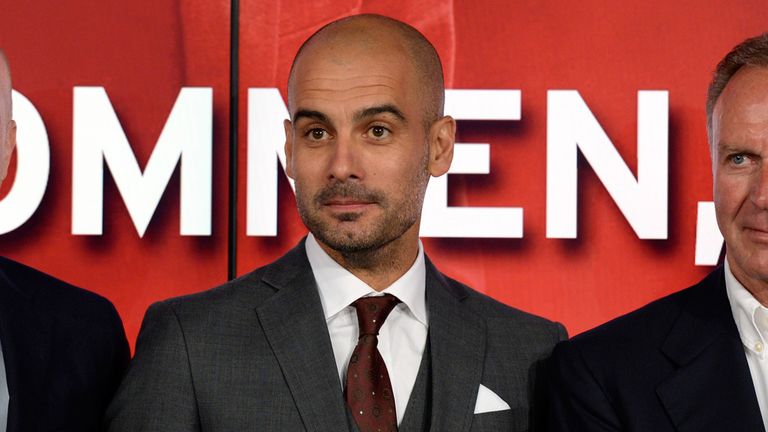 The former Barcelona boss is returning to football after a 12-month sabbatical in New York and he inherits the team Jupp Heynckes led to the Treble last season with UEFA Champions League, Bundesliga and German Cup glory.
Guardiola won 14 trophies in four years at Barcelona and is well aware he will need similar levels of success if he is to live up to Heynckes' mantle.
"I must accept the comparison," said Guardiola at a packed press conference at the Allianz Arena.
"I have to be able to live with that. I am under pressure, of course, but I know this and I accept this challenge without fear and that is why I am the coach.
"What I feel now is a gift, a blessing to be here to be with Bayern and the very thought about me as the coach is a gift.
"Sometimes you take over a team on the way down... like in my first year as a professional coach.
"This situation is completely different. It is a good thing it is different. I take over a team that played exceptionally in the last season.
"They won three titles. This is the situation. When you are Bayern coach you always have pressure to play well."