New Bayern Munich boss Pep Guardiola admits to feeling nervous
Pep Guardiola admits to feeling 'a bit nervous' after taking the managerial reins at all-conquering Bayern Munich.
Last Updated: 25/06/13 9:30am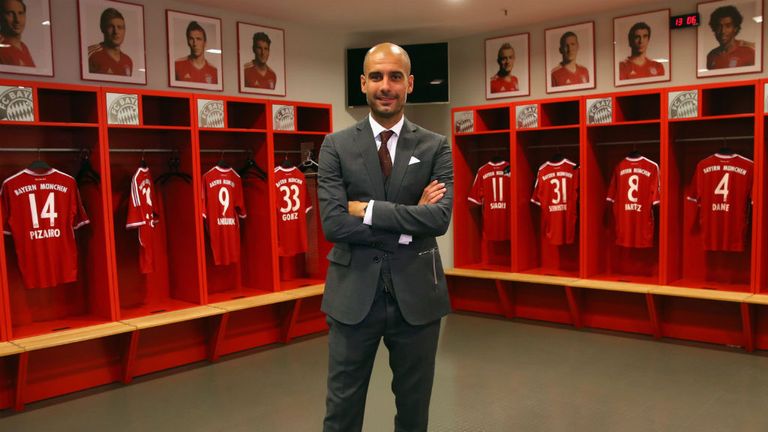 Guardiola has a tough act to follow at the Allianz Arena, with predecessor Jupp Heynckes having guided Bayern to an historic Treble in 2013/14.
He landed the Bundesliga title, German Cup and the UEFA Champions League to bow out on the highest of highs.
Guardiola concedes that he faces a tough test of his coaching credentials, but the former Barcelona manager insists he is ready to embrace a 'huge challenge'.
He said at his official unveiling on Monday: "As a manager of Bayern you know what is expected of you: you always have to play well and you are obliged to win.
"I am a bit nervous. Give me time. Step by step. In a great club, as manager you always have great pressure. I have it here, I'm conscious of it and I accept this huge challenge.
"I take the reins of a team that last year did extraordinary things. I have to continue the high level of Jupp Heynckes. I have huge respect for his work. There are a few things I would change, but very few."
Challenge
Guardiola added: "This is a new goal for me.
"My time in Barcelona was marvellous but I needed a new challenge and Bayern Munich gave me that chance.
"I'll give my best and am certain that all the fans of Bayern will continue to live with pride and I hope it will be an era of pride for all."