Mario Gotze repeats claim that he joined Bayern Munich for "sporting reasons"
Mario Gotze has repeated his claim that he left Borussia Dortmund to join Bayern Munich for "sporting reasons".
Last Updated: 02/07/13 1:50pm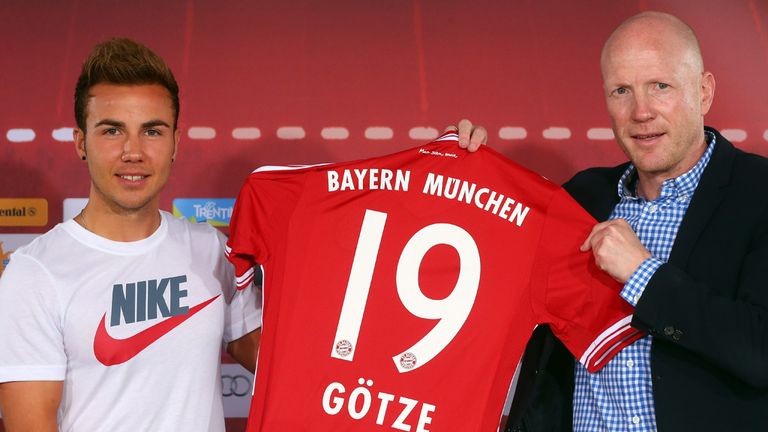 The Germany playmaker's decision to quit the Westfalenstadion club to move south to Bayern after the European champions met his release clause surprised and disappointed his former employers.
Dortmund central defender Mats Hummels publicly questioned Gotze's motives last week but the 21-year-old today claimed his international team-mate has since apologised.
Speaking at his official unveiling as a Bayern player, Gotze said: "I do not want to delve into the past.
"Mats has apologised to me, there's nothing more to say about it.
"It was important for me to start something new to continue my development.
"There are only sporting reasons (for the move), nothing else."
Gotze's final weeks at Dortmund were disrupted by a hamstring injury sustained against Real Madrid which saw him miss the Champions League final, won 2-1 by Bayern at Wembley.
He is confident he is almost over the problem, though, and is relishing working with new Bayern boss Pep Guardiola.
"I have my own special programme," he said. "That is very important but maybe I can join in with the running exercises at the training camp.
"The first contact with Guardiola was very special. He explained to me a little of his philosophy."