Thiago Alcantara denies claims about Manchester United interest
Bayern Munich midfielder Thiago Alcantara insists Manchester United did not approach him about a move.
Last Updated: 26/07/13 9:29am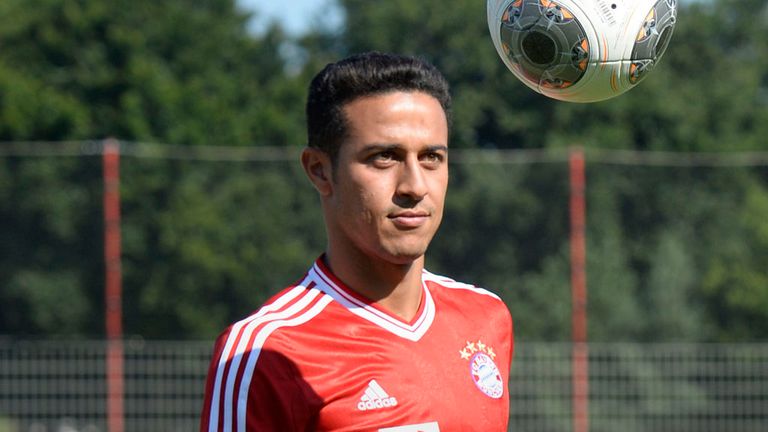 The 23-year-old Spaniard joined Bayern from Barcelona earlier this month, ending speculation about a possible summer switch to United.
Thiago's father and agent, Mazinho, suggested his son had been "very close" to joining the Premier League champions, but the Spain Under-21 international appeared to contradict this claim.
"The truth is that in no moment did United come to us and talk to us. It came from the press, it was always a lie," he said.
He was able to leave Barcelona for a reduced price after a lack of first-team appearances activated a clause in his contract and Alcantara felt his former club did not make enough effort to keep him.
He said: "It's unfair to say I wasn't patient. The club knew my situation. I waited for them, especially before the European Championship, but they never contacted me. I didn't feel valued.
"I wanted to compete. The club knew that I wanted to leave and they didn't do much to change that.
"Everyone looks out for their interests, I wanted to feel valued and I wanted to compete so I decided to leave the club and join Bayern.
"I was waiting and waiting all summer, there was a point when I had to decide.
"All a footballer wants is to play football and I wanted to play, they [Barcelona] didn't do much for me to stay, so here I am."