Bundesliga: Bayern Munich defender Breno is working on a day release basis
Brazilian defender Breno is working for Bayern Munich on day release after his 45-month prison sentence for arson.
Last Updated: 19/08/13 3:52pm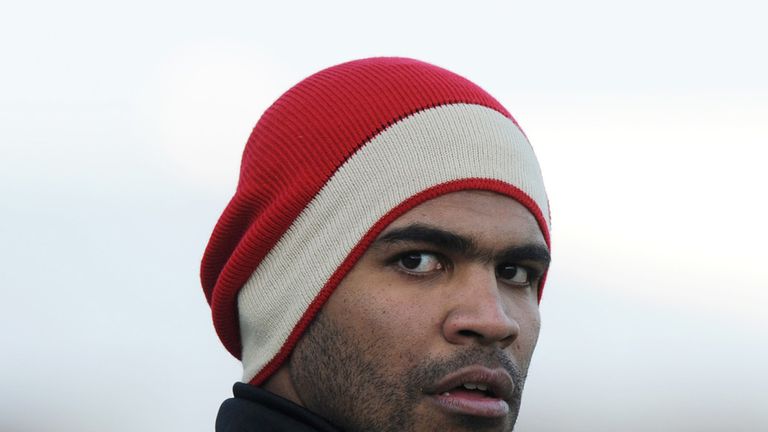 The 23-year-old was jailed for second degree arson in July 2012 following a fire which destroyed his rented villa in Nuremberg while he was on loan from Bayern.
Breno had expressed a desire to return to playing when he completes his sentence but this will have to be in his homeland because the German authorities have indicated he faces deportation.
Breno, who will work for Bayern's youth section administrative unit, told the club's website: "I'm a little nervous, but I'm in good shape now. I'm delighted, and I'd like to thank the prison authorities and FC Bayern for this chance.
"The time in prison has been very hard for me."
Breno, who has maintained his fitness while in prison, welcomed the chance to train during his day release.
"It means I can train again and maybe play again later on - that's my dream," he added.
Former club Sao Paolo have already indicated they would welcome him back as a player.
Bayern president Uli Hoeness said: "At the Audi Cup, the people from FC Sao Paulo confirmed their strong interest in that.
"I think it's excellent that the prison authorities and all the authorities in Munich involved in the case have helped to open up this opportunity.
"FC Bayern will do everything it can to help. We've been informed by the prison authorities that he has behaved impeccably and has been an exemplary prisoner. His behaviour here will be just as flawless."
Bayern youth section director Wolfgang Dremmler will collect Breno from Stadelheim correctional facility each day and return him after he has carried out his new duties.
"I'm certain Breno will feel most at home on the field of play," said Dremmler.
"He has to put in a shift and try to free himself mentally. If we manage that, it'll be a very big step forward."