Valencia's Jeremy Mathieu admits he may have to consider future
Jeremy Mathieu has revealed he could leave Valencia, if he is forced to play out of position.
By Patrick Haond
Last Updated: 21/08/13 6:32pm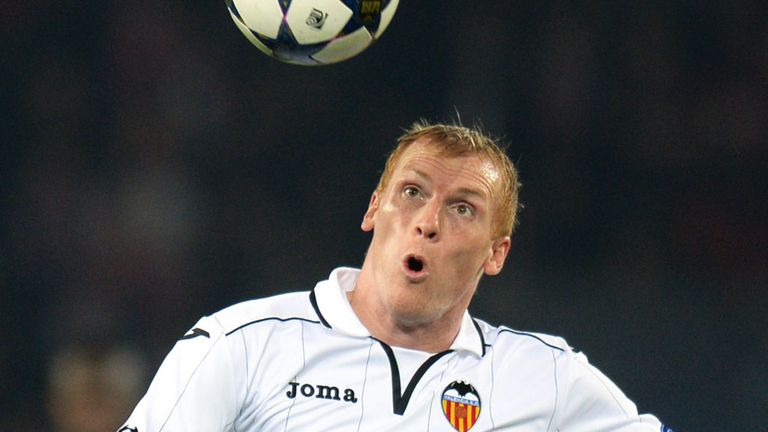 The French international only signed a new four-year deal at the start of the summer but has been unsettled by the prospect of having to play at full-back in 2013/14.
And with Bayern Munich and Barcelona both reportedly interested in the defender, it seems he would not be short of options if the situation cannot be resolved.
"I can't close the door on the possibility of leaving the club," Mathieu said.
"It all depends on the coming games and if I enter into the plans of the manager."
The 29-year-old was suspended for the opening day win over Malaga last weekend but has made it clear he expects to return to the side in his preferred position sooner rather than later.
He continued: "I don't want to play full-back. I stayed at the club to play in the centre. I respect the coach's decision but if it carries on I will have to talk to him.
"I am a little angry. For me it's normal to feel angry if I don't play. I don't want to spend the season sitting on the bench.
"If I'm not part of the manager's plans I can't close the door on a possible departure."