Bundesliga: Bayern Munich's Xherdan Shaqiri out for six weeks
Bayern Munich's Xherdan Shaqiri has lamented the timing of a thigh tear which has ruled him out for six to seven weeks.
Last Updated: 15/10/13 2:54pm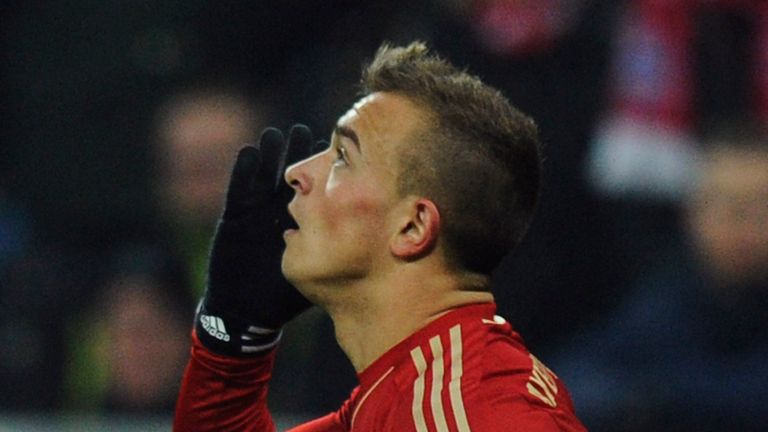 The midfielder picked up the injury during Switzerland's 2-1 win over Albania, a result which earned Ottmar Hitzfeld's men a ticket to the World Cup next summer.
He underwent tests back in Munich on Tuesday only to discover the disappointing extent of the injury.
"It's a bitter diagnosis," he said on his club's website. "I'm disappointed, but I'll try to get fit again as quickly as possible. I've had one of these tears before, on my left thigh, and I recovered from it quite quickly so I hope it will be the same again this time.
"It really is bad timing. I'd had a great week, what with our excellent performance against Leverkusen when the coach included me in the starting XI and then the World Cup qualification with Switzerland.
"I was in good form, and now this happens. It's a shame, but I'm looking ahead and I'll be back soon."
Bayern will be without the 22-year-old for a busy period of Bundesliga and Champions League matches, but he looked on the bright side - at least the injury has happened now and not before flying out to Brazil for the World Cup.
"South Africa (2010 World Cup) was an amazing experience for me and I was only 18 then," he said.
"Hopefully I will play far more in Brazil. That's going to be fantastic. We've got a great team and we want to impress."