Bundesliga: Bayern Munich boss Pep Guardiola calls for unity in his side
Pep Guardiola has warned Bayern Munich will only be successful if the entire squad buy into his philosophy.
Last Updated: 16/10/13 3:43pm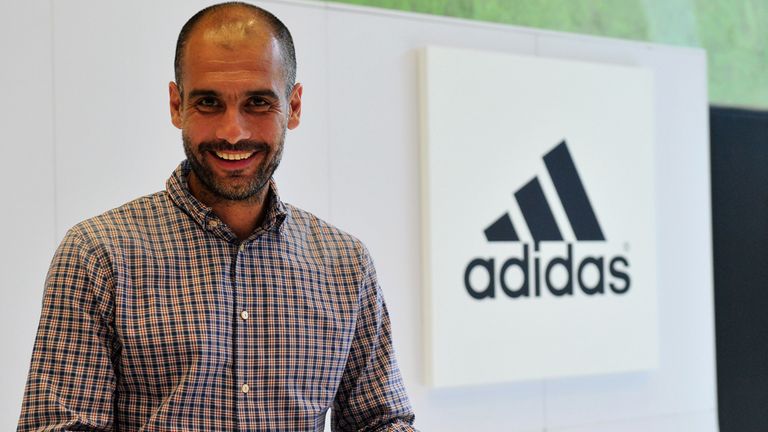 The coach said every player had to accept his decisions if they wanted to be sure of his support.
The former Barcelona boss, who took over at the Allianz Arena in the summer, admitted he was surprised by how quickly the players had taken on board his ideas.
Bayern top the Bundesliga after eight games and have two wins from two in their Champions League group.
"I am convinced that we will get better when all players are fit," he said in an interview with Bayern Magazine.
"But we will only fight for titles at the end of the season if every player in this excellent squad accepts my decisions. Otherwise we'll have problems.
"I am a great friend of my players when they accept what I say. Whoever accepts my decisions I support, but whoever does not want to understand will often sit on the bench.
"I say again and again: we need every one of our players. And therefore I'll be happy when all of them are available."
Things are certainly going well so far for Guardiola, whose only defeat so far as Bayern boss came against Borussia Dortmund in the German Super Cup.
He added: "Honestly it has surprised me a bit, how quickly the players have taken on my ideas. I thought we would clearly need more time for that, but the level is already very, very high.
"Of course not in every game and also not through a complete 90 minutes, but as an initial conclusion from the first quarter of the season I can say: I am happy with what we are showing on the pitch."