Champions League: Bayern Munich chairman Karl-Heinz Rummenigge hails Frank Ribery
Chairman Karl-Heinz Rummenigge praised Franck Ribery after his brace took Bayern Munich to the brink of qualification.
Last Updated: 24/10/13 11:59am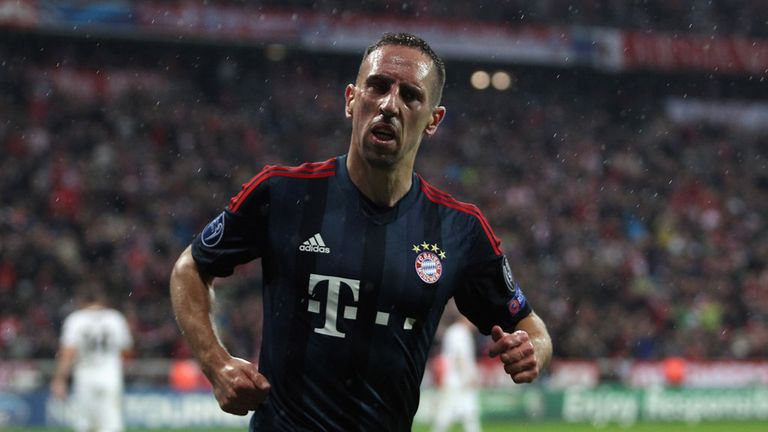 The holders can take that decisive step in the Czech Republic in a fortnight's time after beating Viktoria Plzen 5-0 on Tuesday, while Ribery is on course to emulate Lionel Messi by being voted the world's best, according to Rummenigge.
"At the moment, Franck is probably the best player in the world," Rummenigge said.
"If he carries on like this, he is heading in the right direction to have a very good chance in the running for the FIFA World Player of the Year award in January.
"I think that is one of his ultimate goals."
Ribery missed out at the weekend due to injury, but with coach Pep Guardiola rotating his side freely, that official reason may only have been an excuse, given the sharpness he showed on Wednesday night.
But Rummenigge says there would be no shame in leaving Ribery on the bench now and again, like all of the players in the German record champions' squad.
"We've got to move away from the thought that a team is made up of 11 players," he said.
"A team nowadays consists of probably 20 top quality players. Ours has around 22 or 23."